Virtuoso performance enables live 4K concerts in Russia during closures
Nevion's Virtuoso software with TICO compression is allowing Russian telecoms provider Synterra Media to broadcast live events in Ultra HD as part of its Home Season project. The project is enabling Russia's cultural community to continue to entertain audiences online despite its institutions being forced to close their doors to visitors to prevent the spread of COVID-19.
The Home Season online project was opened by classical pianist Denis Matsuev, whose performance of Tchaikovsky's 'The Seasons', as well as of jazz compositions, was broadcast to more than 1.5 million viewers in Russia – 1,000 times the capacity of the Tchaikovsky Concert Hall in Moscow. Since then, the Moscow Philharmonic Society has been conducting live broadcasts of concerts to a virtual audience.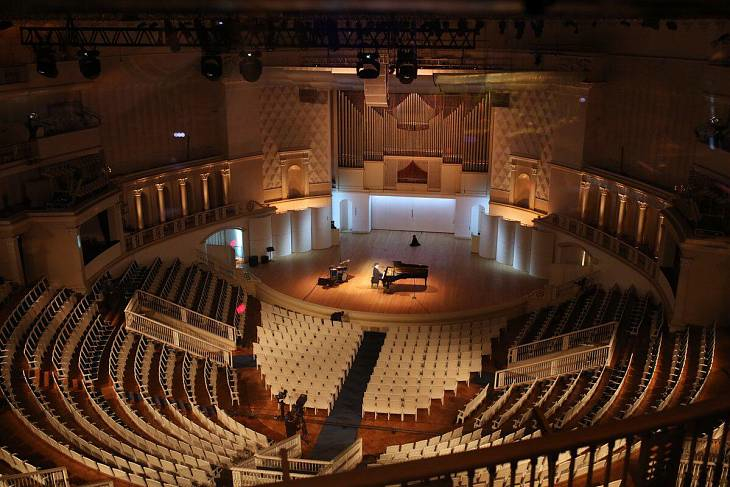 The project has marked the first use of Nevion Virtuoso with TICO compression technology in Russia, providing a 4:1 compression of UHD/4K signals for transport over IP networks with virtually no delay. Synterra already had Nevion Virtuosos with JPEG 2000 media functions, which it first used for the 2018 FIFA world cup. Moving to TICO simply required a software upgrade to a new media function, which could be done rapidly.
The first live concert, for which Synterra Media partnered with Match TV, was broadcast in UHD/4K on the Premier platform and on the Odnoklassniki social network, as well as in HD on the Moscow Philharmonic Society's official website. Home Season is also being broadcast on online platforms Culture.RF, VKontakte, Yandex.Air, the international news channel RT, Publishing House Komsomolskaya Pravda, ClassicalMusicNews.ru and Medici.tv.
Nevion Virtuoso was used alongside resources provided Russian video agency Ruptly, which allowed the live broadcast signal to be transmitted by both Russian and international media.