Vizrt looks towards an IP-based future with purchase of Newtek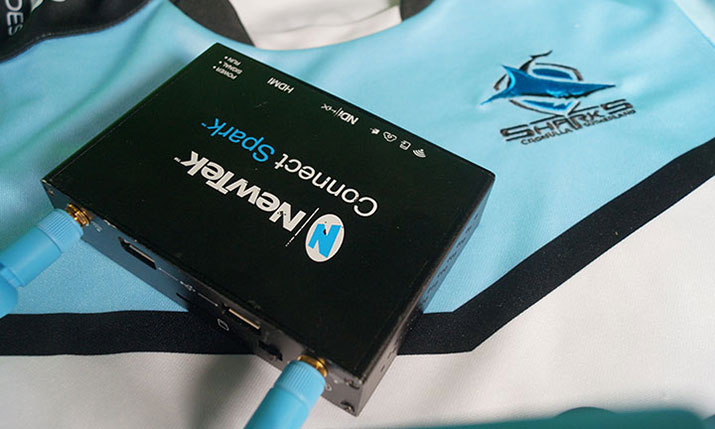 Vizrt has bought NewTek, the developer of IP-based and software-driven live video production technology.
The acquisition will create a combined business that will be "the driving force in the transition to IP video for live production", a statement released overnight said.
NewTek will now become a separate unit within Vizrt focusing on its current target markets and operating through its indirect sales channel. The Vizrt name will be used for the whole group as the parent brand.
No financials were revealed.
Michael Hallén, the chief executive of Vizrt, discussing the acquisition, said: "Combining our organisations allow us to pursue our joint vision of software-based video production, leveraging the power and flexibility of computing and IT-based systems.
"The combined business will be very well positioned to deliver turnkey systems that give creative power to any organization that has ambitions of producing content for any output platform."
"[The deal] represents one of the most disruptive changes for the video industry in decades."
The new company will continue to develop products for both the NDI protocol, created by Newtek, and the SMPTE 2110 standard.
Dr. Andrew Cross, president and chief technology officer at NewTek believes that the combined company "represents one of the most disruptive changes for the video industry in decades", adding the caveat that "the goal remains the same: to build a new world of IT-based video technology to grow the reach and impact for anyone with a story to share."
Hallén will lead the new business with Cross assuming the role of president of R&D for the combined company.
Newtek was founded in Texas in 1985 and has an estimated annual turnover of $40m (£30m). It employs 127 people. All staff are included in the acquisition.
Newtek's sports production products are bought by teams, leagues, schools and broadcasters to use for on-air, live streaming and in-venue sports production.
Customers include the English football teams Arsenal and Derby County, the International Judo Federation, the Australian Rugby League team the Cronulla-Sutherland Sharks (pictured) and the NBA D-League.