Warner Bros. Discovery to broadcast every shot of Laver Cup across Europe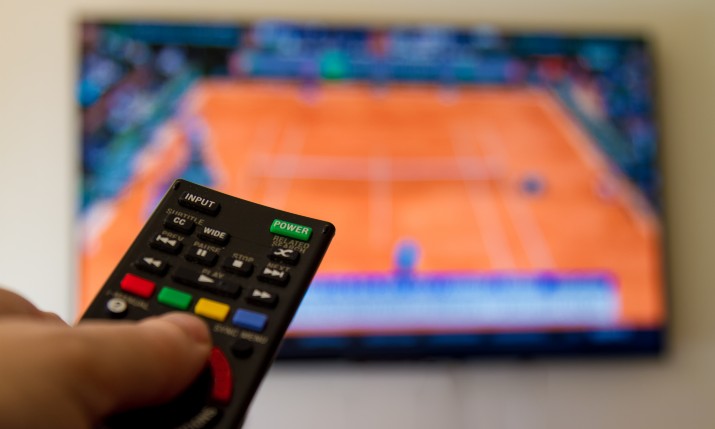 The Laver Cup returns in 2022, with fans across Europe able to watch every shot and every dramatic moment live on Warner Bros. Discovery Sports platforms as Team Europe takes on Team World from 23-25 September.
Hosted at a sold-out O2 Arena in London, the three-day event will feature a host of icons of the modern game as Roger Federer, one of the sport's greatest ever players, returns to competitive tennis for one final time before retiring from the ATP Tour. Novak Djokovic and Rafael Nadal – with a staggering 43 Grand Slam titles between them – also team up for Team Europe, while former world number 1 Andy Murray will play in front of a raucous home crowd, joined by US Open finalist Casper Ruud.
World top 20 stars Felix Auger-Aliassime, Taylor Fritz and US Open semi-finalist Francis Tiafoe are set to represent a Team World side looking to win its maiden Laver Cup title. To add extra spice to an already star-studded event, great rivals Bjorn Borg and John McEnroe will captain Team Europe and Team World, respectively, with Thomas Enqvist and Patrick McEnroe present as vice captains.
discovery+ will offer fans live and on-demand streaming of every match from the Laver Cup in Austria, Denmark, Finland, Germany, Italy, the Netherlands, Norway, Sweden and the UK & Ireland. Eurosport Extra w Player will stream all the action for fans in Poland while the Eurosport app will provide coverage elsewhere in Europe.
In addition, exclusive television coverage will also be available via Eurosport 1 across Europe, and Eurosport.com will cover every angle from London including breaking news, views and interviews ensuring fans are kept up-to-speed with the latest happenings.
Scott Young, SVP content and production at Warner Bros. Discovery Sports, said: "The Laver Cup is part of a titanic year of tennis where we have witnessed some of the most remarkable and controversial stories. New Grand Slam champions are making their mark while the game's greats have both set records and had to overcome adversity for their legacies to endure. We've recently celebrated the retirement of a true trailblazer and champion and we're now about to say farewell to another global icon in sport. These moments offer a narrative around this sport that we've not seen in years.
"Carlos Alcaraz is the youngest ever world number 1 in history and, at just 21, Iga Świątek is also ranked number 1 with three Grand Slam titles. These players, and those in their era, are unlocking the future of the sport and we are there to share these moments. All this has helped us to engage a record number of people across Europe through our live coverage and storytelling around the Slams.
"Following just two weeks after the US Open, tennis fans will enjoy watching some of sport's greatest champions and our team will be there showcasing every shot and story from London for our viewers across Europe, however they choose to watch and engage with the tournament."
In this the fifth edition of the Laver Cup, Team Europe will be looking to continue its dominance over Team World, having won each of the past Laver Cup events in Prague, Czech Republic (2017), Chicago, USA (2018), Geneva, Switzerland (2018) and Boston, USA (2021).