Whisper lands Channel 5 free-to-air boxing deal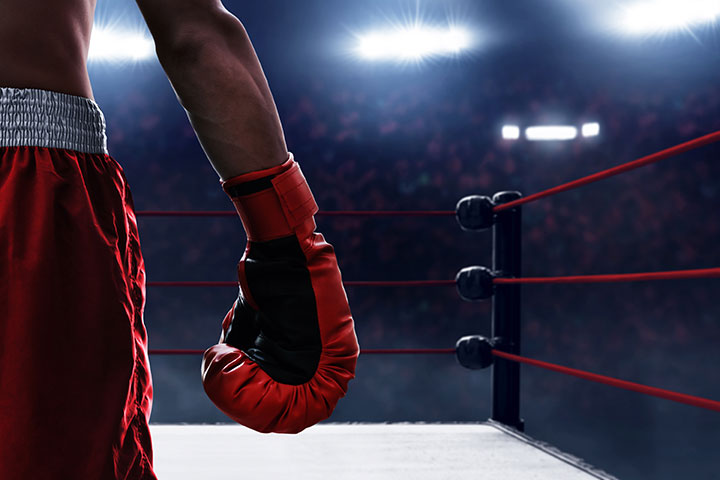 Whisper has won the production contract for UK broadcaster Channel 5's free-to-air fight nights, with the first two events taking place 24 and 31 March.
The coverage begins with world title action for Lyndon Arthur, as he faces Braian Nahuel Suarez for IBO Light Heavyweight Championship on March 24 in Bolton.
Then, on March 31, super lightweight Harlem Eubank returns to London's iconic York Hall to take on Mexico's Christian Uruzquieta.  
The fights are the only free-to-air boxing available in the UK.  
 The deal builds on Whisper's recent boxing productions which include the February fight between Jake Paul and Tommy Fury. Whisper also delivered the world feed host broadcast of the heavyweight rematch between Oleksandr Usyk and Anthony Joshua  which was broadcast in over 180 countries. Whisper also produces Bellator mixed martial arts contests for the BBC.  
Read more Inside Whisper's production of the Jake Paul v Tommy Fury boxing match
Whisper's boxing coverage is led by Pete Thomas, who has worked in boxing for more than 15 years and on world title fights featuring Oleksandr Usyk, Joe Calzaghe, Amir Khan and Carl Froch.
Thomas said: "We're delighted to be producing boxing for Channel 5, bringing live fight action to the terrestrial UK audience.
"Whisper's focus from day one has been to produce sport as entertainment, a value and commitment shared by Wasserman who bringing new viewers to the sport whilst also respecting its heritage, and we are excited to work with them to make sure our coverage is as engaging and exciting as the boxing itself."  
The Whisper production team also includes executive producer John Curtis production executive Sarah Warnock. 
Channel 5 head of sport Caj Sohal added: "We are looking forward to working with Whisper to energise the look and feel of our coverage. Channel 5 is the only free to air network commuted to boxing and we have an exciting year ahead of us." 
Whisper also produces coverage of Formula One, the Women's Euro, the Paralympics, international cricket and international rugby and is the content production partner for UEFA, Wimbledon, World Rugby and the LTA.