Workflow efficiency in 2021 goes for the all-remote model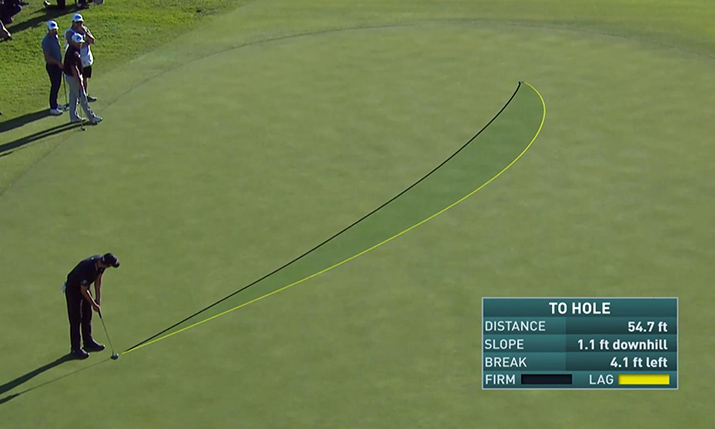 By Ed Hawke, product director, Hawk-Eye Innovations
From teams working in bubbles, be they actual players, referees or production teams, to empty stadiums, 2020 saw a lot of creativity go into rethinking how sports can be produced within the new boundaries set by the pandemic.
That creativity was facilitated by technology. Technology, and in particular remote production and refereeing, kept the ground staff to a minimum and ultimately kept them safe.
When the US-based PGA golf tournament ancillary production was led out of Basingstoke, UK, in 2019, we saw it as a great way to save on costs and to pioneer new workflows. Now, that blueprint is becoming the default way of producing sports. While the action is unfolding in a stadium or on a court somewhere in the world, viewers can enjoy it from the comfort of their sofas, and we've all grown accustomed to that.
What we weren't used to is the idea that the producer, the technicians, the camera operators are also working from their home or, at the very least, from a building far, far away from the stadium. It's worth taking a minute to reflect on the incredible journey made in just a few months and the possibilities it opens up for the future.
How remote is remote?
As many have said, there is no going back. Enter the time of fully distributed remote production. As we plan anew tournaments that have been postponed or are now on the horizon, one of the key questions that comes up is just how much 'remoteness' should be injected into the production and distribution.
And this question is one that is high on the agenda not only of broadcasters but also of sports leagues and federations. Sporting institutions have needed to find new ways forward, considering among other things whether they can reduce the number of staff having to attend venues, how they can rework their competition schedules with cloud resources without technical complexity, and whether sports support staff work from home.
Traditionally the answer to any new challenge or trying out set ups has been to power up on staff, adding more hands on the ground to deal with any possible issue. Yet in this case, more people are exactly what needs to be avoided. Major sports such as football and rugby have found their new rhythm and way of working by now. Perhaps a surprising outcome of the pandemic and its technological leaps has been the new possibilities for smaller audience sports. These could not afford to be broadcast up to now as the costs of production were too high, but they will benefit from cost-effective remote production setups that will allow them to reach new fans.
In 2020, for example, chess was made into a compelling watch not just thanks to the excellent The Queen's Gambit series but also through an increased following on Twitch and other platforms. For the first time, the sport was easy to watch: the audience came to it. No doubt we shall see other more traditionally niche sports benefit from increased viewership, and with audiences always hungrier for new and diverse content, broadcasters and platforms will be able to offer up a renewed catalogue of sporting content.