World Sailing and Sunset+Vine to relaunch The World Sailing Show global TV and digital series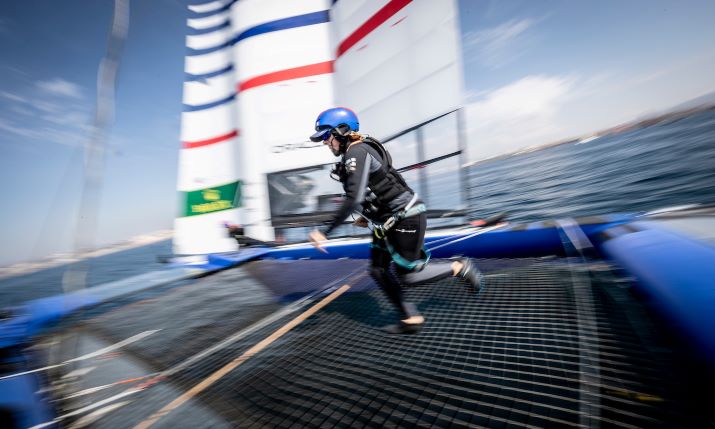 Sunset+Vine is working with world governing body World Sailing to relaunch The World Sailing Show.
The World Sailing Show is the official global TV and digital series of the governing body. Content spans a broad range of sailing activities from the Olympics, America's Cup, SailGP, The Ocean Race, World Match Race Tour, Vendée Globe and 52 Super Series as well as the best of inshore, offshore, grand prix, match racing and global records.
Sunset+Vine and World Sailing have signed a two-and-a-half-year contract running from May 2022 to December 2024, at the end of the Paris 2024 Olympic cycle.
The monthly 26-minute series is being distributed globally by Sunset+Vine's Media Partnerships division with a target of 60+ global broadcasters and digital channels. The series will also be published on the World Sailing YouTube channel and will be amplified by a strong social campaign right across World Sailing's social channels where bespoke content, clips and stories will be published in all social formats.
Sarsfield Brolly, head of media partnerships at Sunset+Vine, said: "Sunset+Vine is delighted to be back on-board with the relaunch of The World Sailing show, the official global TV and digital series from sailing's governing body World Sailing.
"Our Media Partnerships team are delivering distribution and measurable value across the full spectrum of content outlets from television to news, digital/social and OTT on a daily basis and we look forward to working with World Sailing and bringing the very best in global sailing action and stories to a truly global audience."
David Graham, CEO at World Sailing, said: "This is an important initiative for World Sailing as the world governing body. We are excited to provide this major sailing series for the global sailing and sporting community, providing a platform to show the best of our sport to a worldwide audience. It is a chance for sailing to be seen alongside other major sports on global broadcasters' and digital channels worldwide as we promote sailing and World Sailing initiatives."