WRC secures historic TV broadcast deal with Canal+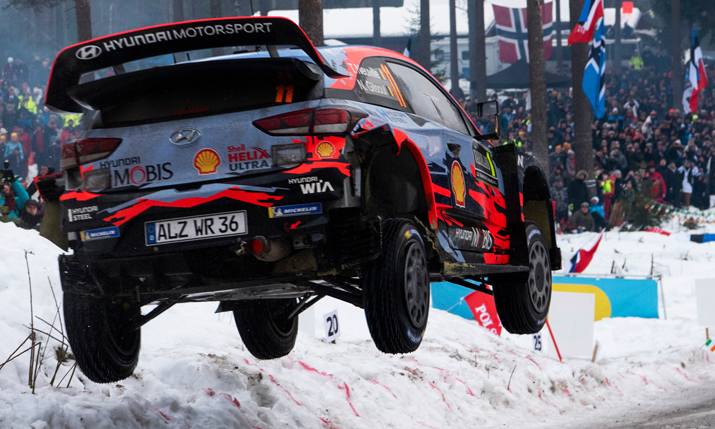 WRC Promoter has sealed an eight-year extension to its current agreement with Paris-based network Canal+ to screen the FIA World Rally Championship series until the end of 2030. It's the longest TV contract in WRC history, continuing a partnership which was due to expire in 2022.
The 2022 campaign marks the WRC's 50th anniversary season. It also heralds the introduction of new top-tier hybrid rally cars and a fossil-free hydrocarbon-based sustainable fuel for competing vehicles.
The headline category Rally1 cars will be powered by a mix of the current 1.6-litre turbocharged combustion engines and 100kW electric motors which are operated by a battery.
France is a key WRC market on the back of the record-breaking achievements of Sébastien Loeb and Sébastien Ogier. Loeb lifted the crown for nine straight seasons between 2004 and 2012. Ogier took up the mantle, claiming seven titles in eight seasons between 2013 and 2020.
Philipp Maenner, media rights director at WRC Promoter, said excitement for the championship's hybrid format was a key factor behind the Canal+ agreement and other TV partnerships.
"As the WRC proudly approaches its 50th season, its powerful legacy developed over half a century, combined with a more sustainable future strategy, has captured broadcasters' imagination right around the globe," he said.
"Expectations are soaring as 2022 draws closer. Our environmentally-friendly future, with hybrid cars and 100% sustainable fuel, was a key factor in sealing not only this Canal+ deal, but also those we recently signed with BT Sport in the UK and Cosmote TV in Greece.
"An eight-year agreement is pretty much unheard of in top-level sport. I believe the enthusiasm of Canal+ will send a message to other broadcasters that WRC is on the verge of something really exciting that they will want to be a part of."
The 2022 FIA World Rally Championship will begin with the iconic Rallye Monte-Carlo, which will be based in Monaco on 20-23 January.