XD Motion provides X track for IAAF Diamond League Athletics in Paris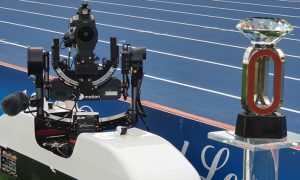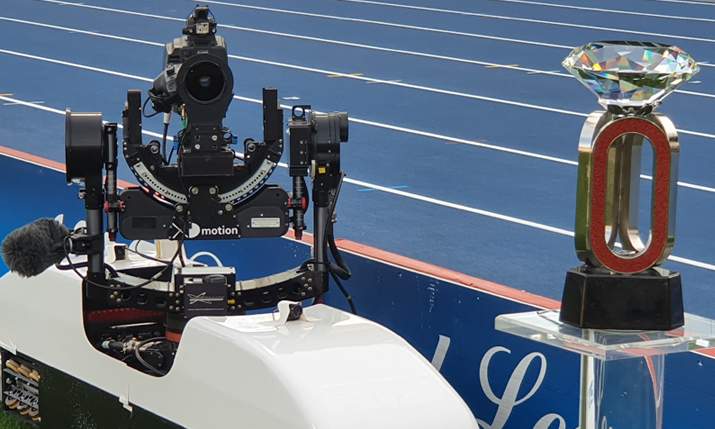 XD Motion provided the latest version of its high-speed X track, as well as a Beauty Shot camera on a pole, for RMC Sport's live coverage of the IAAF Diamond League Athletics in Paris on 24 August.
RMC Sport's TV director Manu Roustit decided to install XD Motion's 100 meters X track inside the track to provide a reverse angle shot, showing the public in background.
A Sony HDC-4300 4K Super Slow Motion camera was installed on XD Motion's five-axis Gyro stabilised head Stab c Compact, to capture movement speed shots.
Benoit Dentan, CEO at XD Motion, commented: "A great beauty shot camera was installed on one of the 70 metre high light poles to reveal the stadium in the Paris area. Access was achieved by our high climber with the AMP Team to install a camera on top of the lights.
"This Sony 4300 camera allowed us to remotely control the wide-angle zoom and focus from the OB van, avoiding [the need for] a remote head," he noted.
Continued Dentan: "We use the latest gyro stabilised heads technology from three to six axis, auto horizon axis and open architecture to accommodate all sizes, models of cameras and lenses systems existing on the market."