Zest Technologies joins SVG Europe as a Bronze sponsor to enhance its support of the sports broadcast industry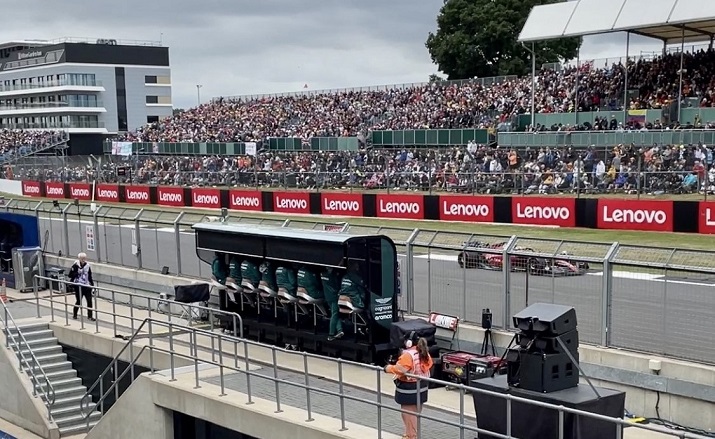 Zest Technologies has joined SVG Europe as a Bronze sponsor. The Zest team provides quality video contribution solutions helping its UK and global customers to reliably deliver high-quality, low-latency video over any managed or unmanaged IP or satellite network.
Zest Technologies is built on a solid foundation of video technology expertise and a strong reputation for dependable, quality service.
Lorna Garrett, Zest Technologies managing director, has been working for years with the best solutions providers around and helping some of the biggest players in the sports broadcasting marketing solve their video contribution needs.
"We started Zest to continue our success in supporting the sports industry," said Garrett. "Our customers and their projects range in size and application, and our strength is being able to match the right technology to each specific need."
Recently, Zest worked with global media production company Gravity Media to develop an encode/decode disaster recover solution. "We've provided Gravity with needed tech for coverage of many sports, including World Rugby, Formula 1 Motorsports, and West Indies cricket," explained Garrett. "So, they knew they could count once again on Zest for this latest initiative.
"We pride ourselves on providing professional solutions quickly, while also helping our customers to improve their competitive advantage when possible. For example, we provided live sport production specialist Vinco Sport with a multi-feature SRT decoder to help them deliver broadcast-quality highlights at speed. The decoder is allowing Vinco to bring in more revenue on a repeat basis — all while providing a better-quality product."
Becoming a sponsor of SVG Europe has been a priority for Garrett. "We're relied on by the sports industry to provide needed technology," she added. "We're always seeking to advance the industry and ensure that tech continues to stay ahead of the need and our leading-edge, low-latency video solutions for multichannel remote production are good examples.
"Being part of SVG Europe means we increase our opportunity to meet directly and regularly with the community and thereby learn more about what is required and it allows us to ensure the industry is aware of the latest innovations of our extraordinary group of partners."