IBC 2018: Cobalt Digital to host RIST protocol demo
During the IBC 2018 show in Amsterdam, Cobalt Digital (Stand 10.B44) will host a demonstration of the Reliable Internet Stream Transport (RIST) specification, created by the Video Services Forum (VSF) to serve as a common industry specification for low-latency video contribution over the internet. The first version of the new specification, the RIST Simple Profile, is nearing completion, and members of the VSF RIST working group have used Cobalt Digital equipment to demonstrate the protocol in action.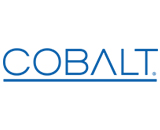 RIST members from all over the world have been streaming content over the internet to a bank of Cobalt 9990-DEC-MPEG decoders at Cobalt headquarters in Champaign, IL. The resulting feeds have been combined into a mosaic using the Cobalt 9970-QS multiviewer and published to YouTube using the Cobalt 9223 encoder. The demo will be available until the IBC 2018 show closes on Sept. 18.
"RIST was created by a panel of experts from multiple companies, and it has benefited greatly from their combined experience," says Ciro Noronha, director of technology, Compression Division, at Cobalt Digital. "The RIST protocol ensures basic interoperability while allowing each company to innovate. As a result, broadcasters are no longer tied to products from a single company and can choose the best devices for each application."
The new RIST protocol will play a critical role in bringing interoperability to the many current and future products engineered to support RIST. Strong industry support for RIST means greater choice and flexibility for broadcasters, which benefit from the cost savings of using the internet for contribution feeds and from the freedom to mix and match products from different vendors as needed.
"Cobalt Digital is a strong supporter of open standards," adds Noronha. "We look forward to showcasing at IBC 2018 the value that the RIST Simple Profile and future versions of RIST will bring to broadcast applications."