IBC 2018: Ooyala Flex Media Platform simplifies workflows with extended IMF support
Ooyala will provide extended support for the Interoperable Master Format (IMF) with the Ooyala Flex Media Platform, Ooyala's flexible and configurable content supply chain optimization platform that automates tasks, simplifies workflows and speeds up the time-to-market for content creators and distributors.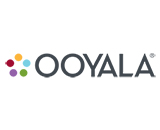 With IMF support, customers of the Ooyala Flex Media Platform — the world's fastest growing media asset management and workflow automation solution being used by the world's most innovative content owners to simplify millions of video workflows — can significantly reduce the costs and improve the efficiency of their multi-version, multi-platform distribution needs.
IMF is a file-delivery standard created by the Society of Motion Picture and Television Engineers (SMPTE) that reduces the number of different versions of a video file required for distribution to viewers in different markets and on different platforms around the world. Prior to IMF, thousands of different versions of a widely distributed motion picture – reflecting various combinations of subtitles, metadata, audio, formatting and other features — would be required in order to support multiple-market-segment distribution. The efficiencies offered by IMF – increasingly embraced by major studios and SVOD services — have been estimated to achieve savings of 25% or more in storage and "versioning" costs.
"Ooyala is precisely aligned with IMF's goals, helping content creators and distributors streamline their operations to be more profitable," says Jonathan Huberman, Ooyala CEO. "Unlike other technology partners, Ooyala provides end-to-end support for IMF across the entire content supply chain. And with seamless integration of existing tools into the Ooyala Flex Media Platform, we're enabling IMF strategies for companies who would otherwise lack the necessary technology. The technology community has been listening to content providers, and we're equipped to help them truly capitalize on global monetisation opportunities."
The Ooyala Flex Media Platform will enable an IMF workflow while still working with existing business-critical technologies. Among other features, the platform natively supports receipt of Interoperable Master Packages (IMPs) and transcodes them into renditions required for streaming to customer devices.
Ooyala will provide clients IMF support across all stages of the content supply chain — addressing a range of IMF requirements from asset management through processing, distribution and digital playout.
Ooyala, a leading provider of software and services that simplify the complexity of producing, streaming and monetizing video, developed the Ooyala Flex Media Platform to connect the entire video content supply chain for broadcasters and content owners, from production to profit. The Ooyala Flex Media Platform provides central workflows, shared metadata infrastructure and open APIs to integrate with existing systems and to provide a single source of truth for the content owners.