IBC 2018: Pliant Technologies rolls out updated CrewCom wireless intercom system
The latest version of Pliant Technologies CrewCom wireless intercom system will be on display at IBC (Stand 10.F29), featuring enhanced firmware and software as well as the system's new Fiber Hub. Pliant Technologies CrewCom wireless intercom system features solid voice quality, the industry's smallest fully-featured professional full-duplex radio packs, multiple simultaneous frequency bands, as well as a host of user features. Pliant will also be demonstrating the latest model of the SmartBoom LITE headset, which includes enhancements to overall audio quality.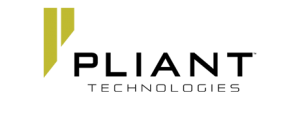 CrewCom is based on a technology platform that offers significant wireless user counts, range, and scalability for a range of broadcast, live sound, installation, and industrial projects. The system's reliability and award-winning ergonomic radio pack design have been proven in use in award shows, broadcast environments, and live events.
CrewCom wireless products give the ability to easily put global-friendly, dependable RF coverage where needed, all while employing a consistent user interface throughout the system. This enables the system to easily adapt to the RF challenges facing production and industry professionals. Unlike a matrix-based architecture, CrewCom is based on a decentralized network platform that puts system resources where they are needed. Production crews of all sizes can easily and quickly deploy the CrewCom system to connect more people in more places.
Pliant will also display CrewCom's graphical software, CrewWare. It provides comprehensive offline configuration, online control, and real-time monitoring of all system components. These software tools augment CrewCom's ease-of-use and flexible system scalability for productions of any size. While this is a powerful tool available at no additional charge to all users, it is not required to operate the system. CrewCom's CrewNet proprietary network coordinates and transports all system timing, audio conferences, signaling, and control.