IBC 2018: Slomo.TV integrates LMP Lux Media Plan true HD camera HD1200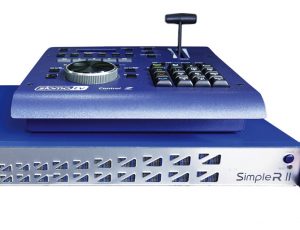 At IBC2018, Slomo.tv (booth 8.B40) will showcase a new integrated content creation and capture solution which combines its Simple RII server and what is billed as the world's smallest true HD camera: Lux Media Plan's HD1200.
This production solution integrates slomo.tv's 1U compact 8-channel Simple RII replay server with Lux Media Plan's HD1200 mini-camera. LMP's camera shoots 120fps progressive Full HD. It provides high performance 50%-speed slow motion video and meets all the requirements of a modern progressive Full HD video world. One Simple RII server can support two LMP cameras simultaneously.
The compact mobile solution has generated interest from rental companies that frequently need to move from one installation to another with minimal time for build-up and break down. The system's form factor is so compact that one Simple RII server and two HD1200 mini-cameras can be transported within standard size case.
The key advantage of the solution is the ability to install LMP's HD1200 via SMPTE Fiber cable in places that are unsuitable for conventional cameras, such as goal mouth corners in football, and on the jump infrastructure in high jump competitions.
The 1U Simple RII is the market's most compact SSD-based broadcast grade instant replay server. It supports 662 configuration (6Rec+6Search+2Play) for HD and 442 for 3G signals. It has a wide range of options, including SuperMotion, NLE and videoReferee application. An intuitive user interface and control panel make the Slomo.tv server easy to understand and operate. Also, it has three graphics outputs and can record and store up to 266 hours of 100MBit HD video.
IBC visitors can make their way KMP Lux Media Plan's stand (10.F21) to experience slomo.tv's and Lux Media Plan's joint solution.