IBC 2019 Reflections: TAG's Abe Zerbib and Kevin Joyce on serving the entire video ecosystem
For TAG Video Systems, the big news at IBC wasn't a new product, but rather how its flagship product can now be used across several pieces of the video ecosystem. In Amsterdam, TAG demonstrated how its flagship MCM-9000 product is more than just a multiviewer, and how it can serve all four primary video applications: live production, playout, distribution, and OTT. TAG has also doubled the capacity of the 100% software and 100% IP MCM-9000 solution, which is capable of running on standard COTS hardware.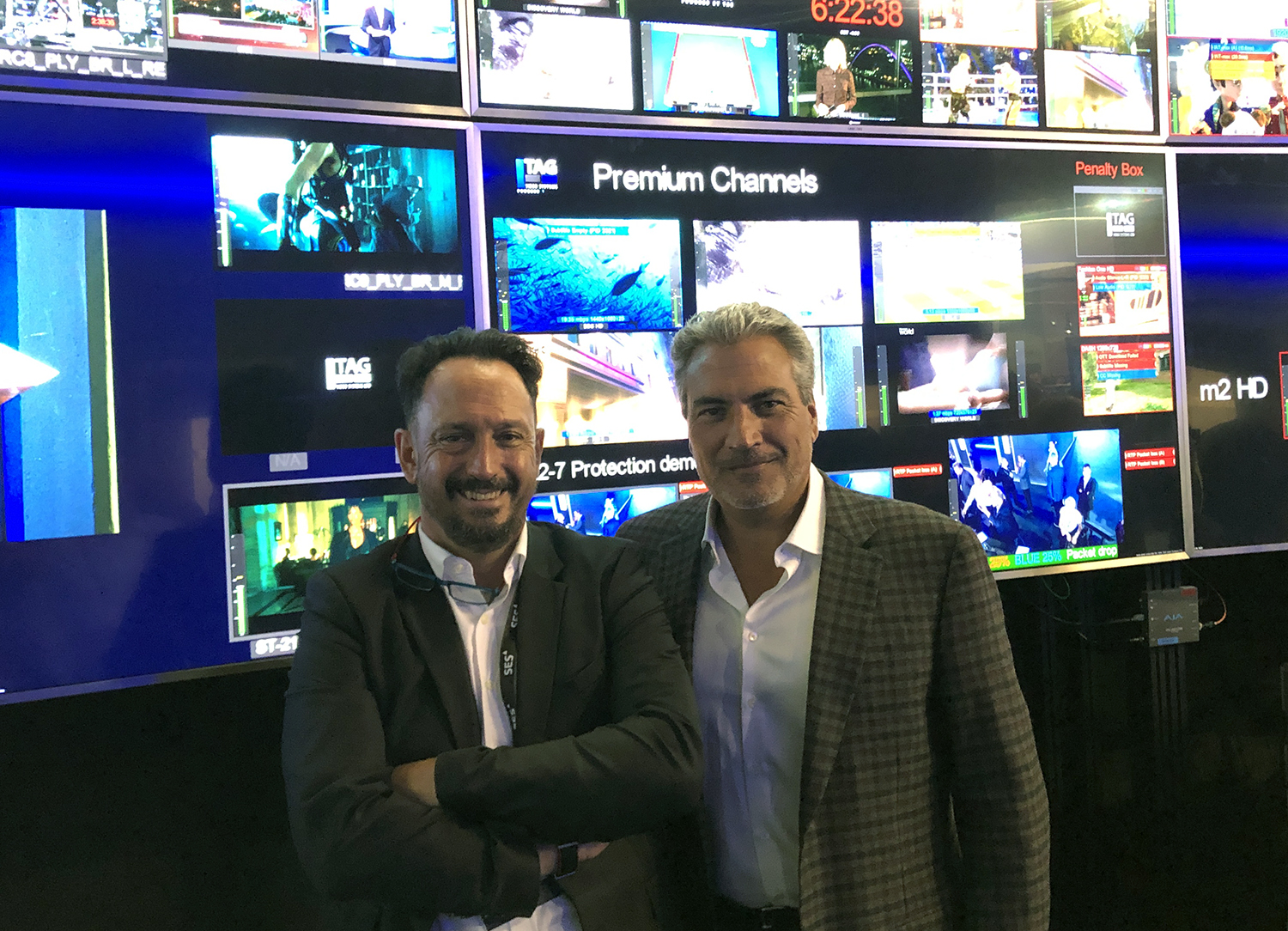 SVG sat down with TAG CEO Abe Zerbib and newly appointed Chief Commercial Officer Kevin Joyce at the show to discuss the thinking behind this new application-specific strategy and how these application-specific tools/configurations can boost scalability, flexibility, and the potential for expanding IP workflows.
What is the big news for TAG at IBC this year?
AZ: Today, we are truly no longer the same company that we were a year ago. Over the last four months, Kevin and I have worked on a new vision for the company. As a young, small, successful company, we have always concentrated on the product itself. No longer. Now, we understand that we can actually serve [a variety] of applications throughout different pieces in the production [ecosystem].
KJ: I think when 90% of the people in this industry think of TAG, they think, 'oh, they're a multiviewer company'. And, obviously, that is what TAG sells; even our existing clients didn't understand the full level of what our software can do. So we have decided to [pivot] the conversation from being technology-focused to being application-focused. When we look at the entire ecosystem, we realized that we are the only probing, monitoring, and multiviewing solution that does all four broadcast applications: live production, playout, distribution, and OTT.
What do you see as the main differences between these four applications?
KJ: The needs of those four applications are very different. Live production is all about super-high speed, low latency, uncompressed [media] with tons of inputs and outputs. So it's primarily a multiviewing application with very little probing required since you simply don't have time in live production. TAG offers feature sets for those live production needs that nobody else in the industry can [offer] with 100% software.
Go to the opposite end of the ecosystem and you see that OTT [is] the exact opposite value proposition. It's all about probing and monitoring with minimal multiviewing and it's a compressed world, so it's completely different. Then, in the middle, you've got playout, which requires both.
And how do you believe you can serve these four dramatically different applications with a single product?
KJ: We took a step back and realized that we truly can serve all four of these broadcast applications with our product. If you go to any other company here [at IBC], they would probably have to show you 10 products to match what we are able to do with one product and one license. So our existing clients are seeing new ways of solving their challenges because we are switching the story; making sure that the client understands it can do all these applications really well. So clients are now realizing what they can do with [the product] and really blow out the features that are specific to each application. So, even though we are sticking to the main product, the R&D team is now developing features specifically for certain apps. With [this mindset], we believe TAG is delivering the customer an improved quality user experience.
Plus, we are still 100% software, 100% COTS, and 100% IP, which we have been for more than 10 years and is just now becoming a baseline need for a lot of customers. And we have more than 40,000 channels deployed worldwide, so we are a proven solution.
Have there been any major enhancements made to the product itself here at IBC?
AZ: We have doubled the capacity, which is a very big deal when you start to deal with uncompressed 2110 IP inputs and outputs. Even though we are software only, doubling our capacity will cut down on the overall hardware you need in order to get an ROI on the project. If you are [a major broadcaster who previously] purchased 48 servers [for our system], now they will only need 24. So it's a huge announcement and it's something we can only do because we are software only.
KJ: And the derivative of doubling the capacity is that it reduces the latency one frame per second. We were already the lowest latency in software, but there are some sports customers who see one-and-a-half frames are too much. So we are now able to come up with one frame of latency or less. The latency is a killer app for live production.
This interview has been edited for length and clarity.