Growing complexity: Signiant on the content explosion in sports production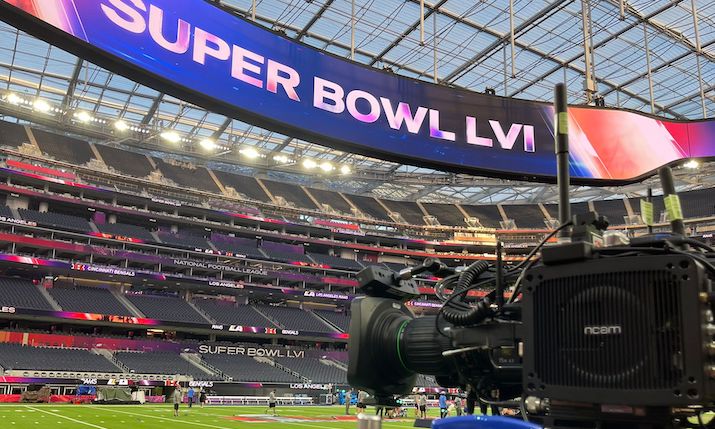 By Scott Carroll, Signiant senior manager, marketing and communications.
When we think about sports production we generally think about the 'live' action. However, today's sports broadcasts leverage an enormous volume of file-based content before, during and after the game. The amount of file-based content used is growing as fast as the number of places that content needs to go.
Today's content explosion in sports production is being driven by a variety of factors that can be summed up in these two words: growing complexity. However, complexity itself is having a multiplier effect across the media and entertainment industries. Multiplying the ever-growing number of factors by the rate at which new factors are introduced gives you the general picture of complexity on top of complexity.
However, the industry couldn't handle additional complicating factors without resolving the added complexity it is currently facing. Its ability to do so was demonstrated during the pandemic which forced great changes made at a rapid pace and changed many rules of the game.
Certainly not a comprehensive list, here is a brief outline of some of the major factors driving complexity leading to the content explosion in sports:
More cameras (120-plus cameras at some events!)
Higher video resolutions
More viewing platforms and global rights holders
More screens at stadiums
Content stored in multiple places, on-prem, in and across the cloud
Distributed production teams across multiple locations
Social media, player brand building, legalised betting
Direct-to-consumer offerings
Historical archive requests
Before the game
Prior to the live action, an enormous volume of content must be delivered to the production site. At Super Bowl XVI at SoFi Stadium in Los Angeles, a staggering 1.2 petabytes of pre-recorded footage was ingested on site before the game. This is a time-sensitive operation as these large and mission-critical datasets must be on site before the broadcast begins. Pre-game file packages include:
Pre-recorded interviews
Team or player featurettes
Highlights from previous matches
Graphics packages
Pre-produced game-specific package roll-ins
During the game
With the growing amount of content being created during the game and with distributed teams working to meet deadlines that are measured in seconds, there is a tremendous amount of file movement while the game is in progress. During the game, file packages include:
Highlight clips remotely created and delivered back to the production site for playout
Processed video clips needed for the Jumbotron and other in-venue displays
Selected clips for remote referee adjudication based across the country
Contractual media obligations for news organisations, social media platforms and rights holders worldwide
After the game
Immediately following the game, shutting the site down and getting all the footage off site and into archive quickly saves time and money. The faster the production can strike down, the more it can save on rentals and staff hours. After shutdown, all that content continues to drive value in new ways and there are more and more content requests in the days, weeks and even years that follow. After the game, file packages include:
Any footage needing to be archived into on-prem storage, to the cloud, or both
League distribution obligations to the teams
Post-game interviews, highlights and content requests
Players and influencers looking for specific clips to build their personal brands and engage their audiences
The need for speed
When it comes to modern live sports production, speed is foundational as a massive amount of data needs to be moved to and from a wide variety of locations before, during and after the game. These workflows involve people who need to find and access the content from anywhere in the world. They involve automated workflows to distribute content to multiple places simultaneously, and increasingly leverage both on-prem and cloud infrastructure. Lastly, they always involve a wide variety of systems that need to interoperate.
Clubs must play the media game too
The huge content explosion in sports goes beyond traditional broadcasting and now welcomes leagues, clubs, individual players and online influencers into the content ecosystem. Stadiums, especially for leagues like the NFL, have become interactive multimedia experiences with hundreds of screens; players are focusing on their individual brands to increase monetisation opportunities beyond their playing careers; and online influencers providing more insight into the game continue to grow and drive further demand for content.
The increasing volume of content and requests add layers to an already complex set of media operations at the team level that is simply unprecedented.
The pain points
Content is everywhere, stored in multiple locations and disparate systems. When content requests come in, those complex storage environments make it hard to find assets quickly.
Delivery must be fast. Teams must simultaneously fulfill requests from news outlets, social media influencers, players and more. Everyone receiving content has their own specification in terms of standards they want content delivered in, creating multiple parallel workstreams.
This is being done today, for the most part with manual processes not designed for this volume or complexity. As a result, processes are inefficient, there is much duplication of effort, costs go up, and worst of all — providers experience failure to fulfill!
Designing the winning play
Professional teams who create and distribute content need enterprise-class technology, but they don't need a league-size infrastructure. What they do need are fit-for-purpose tools that make it easy to find assets, perform quick edits and quickly get content where it needs to go in the right format across a wide variety of delivery specs.