Avid acquires exclusive licensing rights to Nexidia technology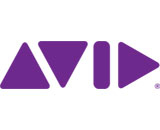 Avid has completed another significant development for the MediaCentral platform by exclusively licensing the rights to develop and commercialise Emmy Award-winning media and entertainment technologies and solutions from Nexidia, a leading developer of dialogue and audio analysis products. The addition of Nexidia solutions will complement the MediaCentral Platform, and allow Avid to further deliver on its commitment to give media and entertainment professionals more content creation and distribution workflows with greater choice, flexibility, and operational efficiency.
Avid will integrate Nexidia's media and entertainment products, like Dialogue Search and Illuminate with Comply, QC, and Align modules into the MediaCentral Platform, infusing MediaCentral with new and unique content discovery capabilities, and expanded quality assurance, reporting and content repair capabilities. Media and entertainment professionals worldwide rely on these products to help automate content creation and distribution workflows, giving them more time for creative freedom.
Avid can now license Nexidia's unique phonetic indexing technology, Search Grid, to other developers of professional media applications, and will continue to support the integration of Nexidia products and technologies with third-party solutions, underscoring Avid's commitment to openness.
"We are thrilled to offer the Nexidia media products to the media and entertainment industries," said Louis Hernandez, Jr., Chairman, President, and CEO of Avid. "The addition of Nexidia's products to the MediaCentral Platform demonstrates our commitment to giving customers greater choices and new levels of creativity and efficiency."