BBC and Eurosport pick up rights to show Kipchoge's sub-two hour marathon attempt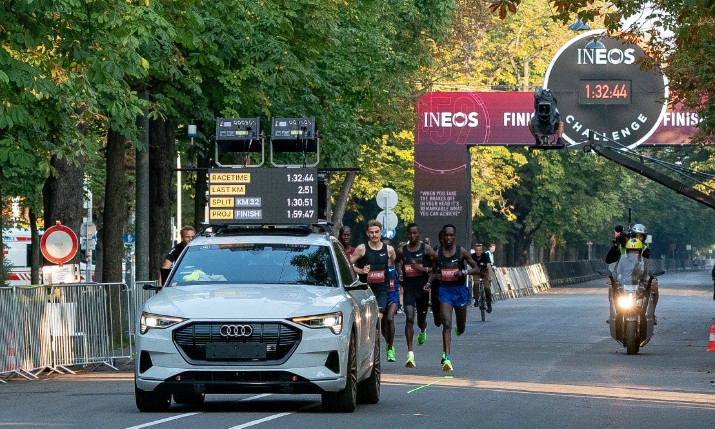 BBC and Eurosport have been added to the list of broadcasters that will broadcast or stream Eliud Kipchoge's historic attempt to run the first sub-two-hour marathon live.
The BBC will show the INEOS 1:59 Challenge in the UK while Eurosport has the rights for pan Europe and pan Asia.
In total, more than 30 broadcasters will be airing the event live in over 200 territories across the world.
Other rightsholders include NBC, which will be airing the live stream digitally on its Olympic Channel, and replaying it on their linear channel, NBC Sports Network in the US.
Alongside the terrestrial broadcast deals, the INEOS 1:59 Challenge has agreed a partnership with YouTube that will see the entire live broadcast of the event shown on the video-sharing platform.
Viewers will also have the option to watch the race coverage on www.ineos159challenge.com.
Coverage of the record attempt is being produced by the London-based sports TV production and media company Sunset+Vine.
The INEOS 1:59 Challenge is Eliud Kipchoge's second attempt to become the first person in history to run a marathon distance (42.2KM) in under two hours. The attempt will take place in The Prater in Vienna, Austria, between 12 and 20 October 2019.