David Antoine joins Lawo's Radio Technical Support team
Lawo has announced the hiring of David Antoine, CBRE, CBNT as the latest member of the company's Radio Technical Support team.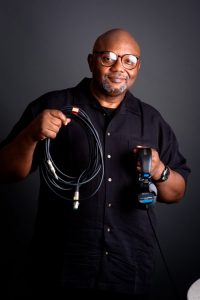 A distinguished radio chief who's spent nearly 40 years in broadcasting, Antoine has held positions with some of
New York's most prestigious radio outlets, beginning with WNCN-FM and subsequently at WOR, WBLS-FM, and WQXR-FM, among others.
Prior to joining Lawo, Antoine held the post of director, broadcast IT of Westwood One / Cumulus Media's technical operations centre in Purchase, New York.
"We're very happy that David has chosen to join the Lawo family," said Sam Schauland, technical director, Americas at Lawo. "His familiarity with daily radio operations and expert knowledge of how to build, configure and administer AoIP networks and equipment makes him an invaluable addition to our growing North American team of technical experts."