dB Broadcast awarded additional studio project at Sky Studios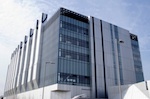 Cambridge-based independent system integrator dB broadcast, has recently received a major studio order as part of BSkyB's continuing development of their state-of-the-art production and broadcasting facility in Osterley, West London.
The Sky Studios building, initially comprising of five studios, opened on the 30th June 2011 after dB Broadcast installed and commissioned the Broadcast Centre, comprising of MCR, Playout and its core shared technical facilities – 400 bays and 37 operational desks. BSkyB continues to expand and dB Broadcast has recently been awarded a further contract to fit out two additional studio floors and one gallery bringing the total to seven studios.
The final studio floor is being made ready for use with an OB van on an ad hoc basis. This includes extending the studio infrastructure to the OB wallbox designed for this purpose.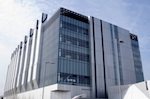 In addition to the studio installation, dB Broadcast is also delivering the expanded Master Control and core infrastructure systems to enable the integration of these studios into the wider campus.
dB's design team will work with the customer to develop and produce the design requirements and build information, including the purchase of critical-path equipment. dB will also be responsible for the desks and other operational furniture and at its peak, the team will comprise of four engineers and 11 wiremen.
Mike Bryan dB Project Manager says: "This is another fantastic opportunity for dB to work with Sky to deliver these next studios. We are really pleased to be more involved in the complete delivery from the design all the way through to commissioning."