EBU extends winter sports rights deal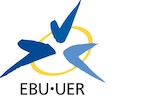 The EBU has extended its contract with TRIDEM SPORTS AG for the exploitation of the commercial rights to the 2015 and 2017 FIS Alpine and Nordic World Ski Championships, to which the EBU also holds the broadcasting rights.
In May 2009 the EBU assigned Tridem to exploit on its behalf the commercial rights to the 2011 and 2013 Championships in Garmisch-Partenkirchen, Germany, and Oslo, Norway, respectively. At these events, TRIDEM provided project management, onsite implementation and marketing and sponsorships sales services for the EBU.
Tridem is currently completing sales of all sponsorship package sales for the 2013 FIS Alpine Ski World Championships in Schladming, Austria and the 2013 Nordic Ski World Championships in Val di Fiemme, Italy.
Apparently, according to the statement, the successful marketing constellation of an agency backed by a consortium of broadcasters has given clear signals to both the market and sponsors of a secure and first-class delivery of the commercial rights to these important events.
Some more quotes:
"We are proud about this early renewal of our contract with the EBU, which gives us and the sponsors the chance to plan for the long term and to maximize the return from the sponsorship of the FIS Alpine and Nordic World Ski Championships," says Christian Pirzer, owner and CEO of TRIDEM SPORTS AG.
"This cooperation is a prime example of the EBU's adaptability to ever-changing market demands, and we are satisfied with the professional approach of all parties involved," says Stefan Kuerten, Director EBU Sports & Business Department.
"The EBU/Tridem partnership has been a resounding success under somewhat challenging economic conditions in recent years, so we are pleased to continue with this winning formula," says Ingolfur Hannesson, Head of EBU Winter Sports Rights.