EBU renews Vuelta deal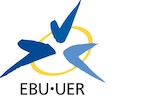 The EBU and Amaury Sport Organisation (A.S.O.)/ Unipublic, have renewed an agreement on the terms for broadcasting the Spanish Vuelta for the next four years, from 2012 to 2015 inclusive.
The Vuelta a España is a significant complement to the EBU's substantial cycling offer, and its carriage of the event will better enable broadcasters to develop more comprehensive cycling programmes. TV coverage will be provided by Spanish EBU Member TVE, with which A.S.O./Unipublic renewed its agreements last year.
"This new contact is excellent news for the Vuelta, and for cycling in general, because EBU Members – which screen many other cycling events as well – offer consistent, comprehensive coverage throughout the season," said Yann Le Moenner, Director General of A.S.O.
"We are extremely pleased that the Vuelta has decided to continue its successful partnership with the EBU. This extended cooperation shows a shared belief in the importance of wide-reaching, free to air exposure for top cycling events such as the Vuelta a España," said Stefan Kuerten, EBU Director Sports & Business.