Eleven Sports snaps up F1 rights for Portugal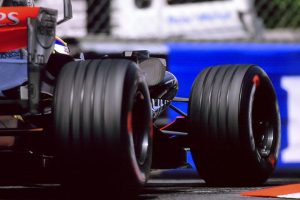 Eleven Sports has secured a three-year deal to broadcast coverage of Formula 1 (F1) motor racing in Portugal.
The OTT broadcaster will show Friday and Saturday practice and qualifying sessions, and Sunday races, through live, delay and repeat broadcasts.
The deal, which runs from 2019 until 2021, includes exclusive F1 rights across linear platforms and will also see additional feeds made available including driver tracker, pit lane channel, mixed on-board and timing channel.
As part of the commitment, Eleven said that it will also be "setting up full production at all races, bringing the action straight from the track to the fans."
Michaella Snoeck, senior manager for media rights at F1, said: 'Eleven Sports will be taking production in Portugal to the next level, offering extended coverage across their TV channels and their digital offering. This agreement, combined with our new OTT offering, marks another step in the development of our licensing strategy."
In addition to the F 1 World Championship, Eleven Sports will also broadcast live Formula 2 and Formula 3 Championship races until 2021.
Pedro Mendonça Pinto, a non-executive director at Eleven Sports Portugal, said: "Portuguese people love Formula 1 and we are delighted to have the opportunity to offer fans all the action combined with our high-quality production and delivery.
"Our quality production on the ground at all races will be accompanied by top analysis and insight delivered by a world-class team, including the best local commentators and pundits in Portugal. We are going to take F1 coverage to another level and people will be thrilled with what we will offer."