Eurosport 2 launches Dutch-language version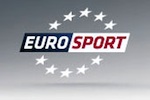 Eurosport 2, one of Europe's fastest growing TV channels, now offers a dedicated Dutch-language version for the Benelux. Ziggo, CanalDigitaal, Belgacom, TV Vlaanderen and Multivisie TV are among the first distributors to broadcast the Dutch Eurosport 2 version, with other carriers in the region expected to sign in the coming months.
The Dutch version of Eurosport 2 will offer 2,000 hours of live broadcast per year from freestyle skiing, snowboarding, and skateboarding, as well as team sports and motorsports, such as the Superbike World Championships, the FIA WTCC and the Le Mans 24 Hours.
In addition, as of August 2012, subscribers to Ziggo and Multivisie TV receiving Eurosport 2 in the Netherlands will have live and exclusive access to the German premier football league Bundesliga, Bundesliga 2 and the Bundesliga Supercup.
Eurosport 2 is now available in 47 countries across Europe in 18 language versions and reaches over 52 million homes.