Eurosport deploys Elemental for multiscreen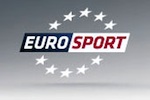 You'll have noticed that Eurosport has been rather active on the apps and multiplatform front lately, which is probably why it's deployed Elemental Technologies kit to drive the video processing for its live and on-demand multiplatform streaming services.
In conjunction with local representative B-Stream, Elemental is providing solutions to the media giant for both live and on-demand video transcoding. Elemental Server gives Eurosport faster than realtime file-based transcoding while Elemental Live encoders deliver multiple linear adaptive bitrate channels to devices such as the iPad and iPhone. Streaming video powered by Elemental is also available online from Eurosport through the company's popular Eurosport/Yahoo site and player.
"Eurosport requires solutions that provide a bridge between traditional video and IP-based networks and that deliver ease-of-use, manageability and high-quality output in a footprint and cost model that doesn't burden our existing operations," said Marc Amiot, CIO of Eurosport. "With the processing power of Elemental's solutions, Eurosport can quickly and economically expand content well beyond the 50,000 videos in our current library while improving video quality and increasing the number of live-to-Internet distribution feeds. The Elemental platform lets Eurosport encode up to 12 different versions of Eurosport content and soon up to 16 supplementary event bonus feeds simultaneously, in formats compatible with PC, iPhone/iPad and connected TV."