Eurosport launches new multilingual app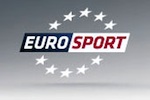 Sports fans across Europe can stay ahead of the game thanks to Eurosport's new mobile score centre for iPhone, LIVESCORE, which is available in nine languages and billed as one of the most comprehensive results apps in Europe.
Featuring a fully customizable desktop, users can choose to follow events from major leagues and competitions around the world, including football, rugby, tennis, volleyball, handball, ice hockey and basketball. Alternatively, users can follow their favourite European teams or tennis players such as Rafael Nadal or Andy Murray during the entire season.
LIVESCORE offers purists all the essentials, including goal alerts, profiles, rankings, standings, substitutions, yellow and red cards – all the incidents and talking points available at a glance. In a recent survey 89% of users for Eurosport's news app said their preferred functionality was the live scoring updates, prompting Eurosport to develop a specific app.
"LIVESCORE enriches and gives a new dimension to our mobile offering as well as taking the Eurosport brand into new and exciting areas," says Laurent-Eric Le Lay, Eurosport Chairman and CEO. "Fans, journalists and sports fanatics across Europe will love the app which is fully customizable and will cater to their every need."
The app is the latest innovative multi-lingual app from the Eurosport Group. Others include a news app for iPhone, iPad, Blackberry and Android and the Eurosport Player app, providing streaming access to Eurosport and Eurosport 2 channels.