Eurosport renews Africa Cup of Nations rights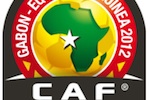 Following unfancied Zambia's dramatic penalty shoot-out win on Sunday, the Eurosport Group has secured the rights of the 2013 and 2015 Africa Cup of Nations. The deal includes exclusive TV and digital LIVE rights in all Eurosport's territories in Europe, except in France, and lasts for the next two editions of the competition.
On air, all 32 matches of each tournament will be covered live on Eurosport and Eurosport 2, as well as in high definition on Eurosport HD and Eurosport 2 HD. Online, the Eurosport Player, Eurosport's dedicated web TV service, will bring fans on PC and mobile all matches LIVE and complete VOD.
The 2013 Africa Cup of Nations will also be broadcast on Eurosport Asia-Pacific and Eurosport Asia-Pacific HD channels.
Eurosport has broadcast all Africa Cup of Nations since 1994. The 2013 and 2015 tournaments, respectively held in South Africa and Morocco, will be the 11th and 12th consecutive Africa Cup of Nations on Eurosport.
Usually held every two years, the Africa Cup of Nations will switch as of 2013 to being held in odd-numbered years so that it does not clash with the FIFA World Cup, Euro championships and Olympic Games.