Eurosport snaps up Nordic rights to handball Olympics qualifiers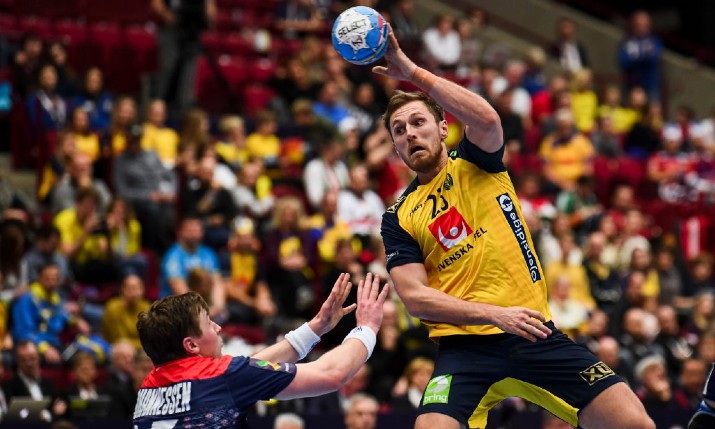 Eurosport has secured the rights to screen the 2020 IHF Men's and Women's handball Olympic qualification tournaments on an exclusive basis in Denmark, Finland, Sweden and Norway.
The agreement, facilitated by global sports marketing agency Lagardère Sports, a long-term partner of the IHF and Discovery means viewers will be able to enjoy all six events on Eurosport.
Screening the Olympic qualification events to millions of passionate sports fans across the Nordics region "accentuates Eurosport's year-round commitment to Olympic Games storytelling as excitement builds towards July and August," the broadcaster said.
Andrew Georgiou, president of Eurosport and Global Sports Rights & Sports Marketing Solutions, said: "Fans can already enjoy hundreds of hours of action from Olympic sports across the Eurosport network all-year-round and screening the handball qualifying tournaments is another step on Eurosport and Discovery's Olympic journey.
"We are committed to delivering the most innovative and in-depth digital Olympics ever to fans across Europe and are proud to be the only place viewers can watch every minute of every sport, featuring every athlete, how they want it and when they want it."
Discovery's long-term partnership with the International Olympic Committee (IOC), announced in June 2015, included multimedia rights for 50 countries and territories in Europe and began for Olympic Winter Games PyeongChang 2018 and runs through to Olympic Games Paris 2024.
Key dates:
2020 IHF Women's Olympic Qualification Tournaments
20-22 March in Lliria, Spain – Spain, Sweden, Senegal, Argentina
20-22 March in Gyor, Hungary – Russia, Serbia, Kazakhstan, Hungary
20-22 March in Podgorica, Montenegro – Norway, Montenegro, Romania, Thailand
2020 IHF Men's Olympic Qualification Tournaments
17-19 April in Trondheim, Norway – Norway, Brazil, Chile, South Korean
17-19 April in Paris, France – France, Croatia, Tunisia, Portugal
17-19 April in Berlin, Germany – Germany, Sweden, Slovenia, Algeria