Finepoint Broadcast appoints Clive Northen as hire manager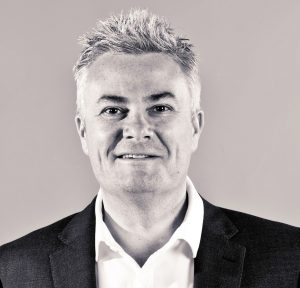 Finepoint Broadcast has announced a new addition to its hire department team with the appointment of Clive Northen as Hire Manager. He is based at the company's head office in Kingswood, Surrey, and the sales office at Pinewood Studios.
Clive joined the broadcast industry in 1994, working at Worldwide Television News (WTN), and was appointed Bureaux Equipment Manager when WTN was acquired by the Associated Press. In 2003 he moved to Charter Broadcast as Client Manager where he developed its rental and flyaway-system activity. He then progressed to Presteigne as Operations Manager before spending five years at Gearhouse Broadcast as General Manager. Clive joins Finepoint Broadcast following seven years as COO with systems integrator ATG Danmon.
"We are very excited to welcome Clive to Finepoint," said Finepoint Broadcast managing director Giles Bendig. "Our dry hire division has a great reputation in the industry for providing up to date, reliable and well maintained equipment coupled with a good understanding of what our customers are aiming to achieve. Clive has considerable knowledge of the broadcast media business which I am confident will further strengthen our long-standing reputation as the industry's premier dry-hire company."