IBC 2019: IBM Aspera displays solutions for next-gen cloud media workflows
At IBC 2019, Aspera (stand 7.B25) will introduce new features & capabilities enabling the next generation of cloud media workflows. Highlights include: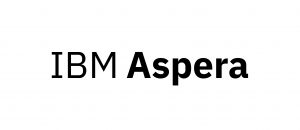 Hybrid Multicloud Workflow Automation
Streamline content delivery with user-configurable recurring or event-based transfer workflows using the new Automation app in Aspera on Cloud.
Enjoy fast file transfer as part of Watson Media analytics and captioning services that can be coordinated using Aspera Orchestrator.
Secure Exchange of Media Assets
Add another layer of security to the exchange of media assets using blockchain and digital watermarking.
Tap into the open-source framework created by a network of supply chain partners to build a blockchain-based distributed ledger that creates an immutable chain of custody for your content.
Add Irdeto digital watermarking technology to your content directly from Aspera on Cloud.
Cloud-Native Architecture
Transfer, stream, sync, and share your content using Aspera's containerized, scalable software optimized to run on Red Hat OpenShift.
The Aspera High-Speed Transfer Server is now certified to run on Red Hat OpenShift and has been included in the IBM Cloud Pak for Integration, a complete solution for hybrid cloud integration.
New Aspera on Cloud APIs provide easier access to and integration with transfer endpoints.