IBC 2019: Net Insight launches virtual media and network functions for remote production/IP media delivery
As part of the continuous execution of the company's virtualization strategy, Net Insight announces the launch of new Nimbra Virtual Functions. The new Nimbra Virtual Functions reduce connectivity costs and media networking complexity for remote production and IP media delivery.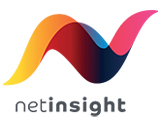 The production of live media is moving towards the centralization of resources and talent. Meanwhile, the use of media processing in the cloud and Internet for content delivery is growing rapidly. As the ongoing transformation of content production and delivery is being built with IT, cloud and Internet technologies, virtual media and network functions (VNFs) have come to prominence.
VNFs are software applications that run on standard hardware platforms. This allows for the addition of new VNFs to an existing network without installing or replacing existing hardware. New functionalities can be added and upgraded, without the costs of site visits and without CAPEX investments in new hardware. This deployment model has emerged as one of the key tools in addressing the challenges of the ongoing production and delivery transformation. By using VNFs, media companies can quickly adapt to changing market requirements and customer needs.
"Net Insight is at the vanguard for the adoption of technologies that reduce the cost and time-to-market for live media delivery," says Ulrik Rohne, VP Media Networks at Net Insight. "The addition of this latest Nimbra Virtual Function update will offer new and existing customers the industry's most adaptable remote production and live media delivery platform."
This Nimbra Virtual Function update includes parallel JPEG 2000 encoding and decoding, MPEG H.264, ASI to ST 2022 IP adaption, as well as Ethernet switching application packages. These standards-based virtual functions have been balanced to retain high image quality, eliminate network data loss and reduce the cost of content transmission. This latest set of virtual functions are compatible with the Nimbra 600's general and special purpose resources.
"The release of this new set of Nimbra Virtual Functions offers a larger spectrum of our customers even more options to seamlessly transition to remote production," says Damien Nagle, Strategic Product Manager at Net Insight.