IBC 2019: Panasonic and Brainstorm demonstrate virtual studio and augmented reality solution
Panasonic (stand 11.C45) and Brainstorm (stand 7.C19) will demonstrate advanced Augmented Reality (AR) graphics for broadcasters on the Virtual Reality stage of the Panasonic stand at IBC 2019. This collaboration will show how InfinitySet, Brainstorm's advanced virtual set and augmented reality solution, can perform at its best in any AR workflow environment in a special bundle with Panasonic's AW-UE150 camera.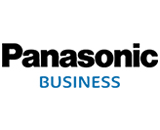 The solution is the result of a collaboration between Brainstorm and Panasonic to develop PTZF (Pan, Tilt, Zoom and Focus) tracking data for the AW-UE150 camera. Panasonic took advantage of Brainstorm's extensive experience of more than 25 years in the development of real-time 3D graphics, virtual set and augmented reality solutions to develop a product that brings advanced AR to companies of any size and budget.
According to Héctor Viguer, CTO and COO of Brainstorm, "Our collaboration with Panasonic has been highly successful, demonstrating once again InfinitySet's openness and ability to interface with any industry-standard protocol. Our presence at the Virtual Reality area at IBC shows how the combination of Panasonic's AW-UE150 and Brainstorm's InfinitySet can effortlessly provide amazing AR content that allows broadcasters to significantly enhance their storytelling."
In combination with InfinitySet, the AW-UE150 camera is a powerful solution for providing in-context, data-driven graphics with ease and full accuracy. At the IBC demonstration, the AR workflow will also include automatic tracking of the live performers using Blacktrax tracking beacons to include additional real-time graphics following the artists – further demonstrating the possibilities of AR workflow with additional external tracking data.
Jaume Miró, European Sales Engineer at Panasonic Broadcast & ProAV, said: "Integrating our high end 4K PTZ camera with Virtual and Augmented Reality applications has been a long-term request from our customers. Brainstorm has supported us greatly throughout the development process. Using the UE150 camera with Brainstorm's InfinitySet is yet another demonstration of our commitment to make the Panasonic PTZ camera range the most effective and easy to integrate on the market."