IBC 2019: Red Bee Media to demo software-defined remote production for live football coverage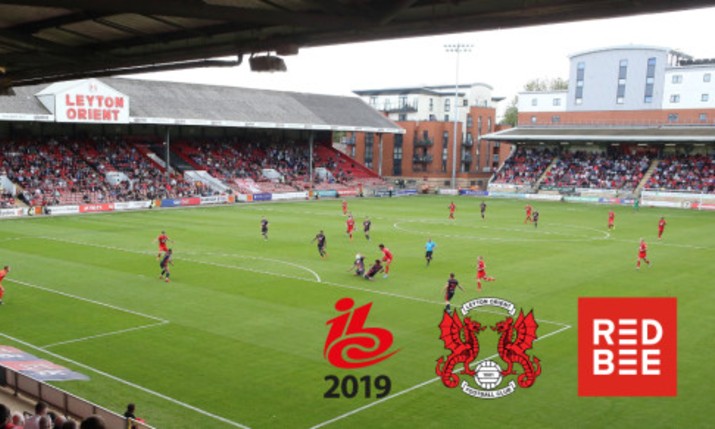 Red Bee Media will run real-time demonstrations of a software-defined remote production set-up at IBC that will feature live coverage of Academy football matches from Leyton Orient FC in London.
The showcase will include the delivery of the action on the field – complete with commentary and captioning – to multiple platforms and will include software-defined playout, OTT with ultra-low latency and multiple social media channels.
"It is no coincidence that we are exhibiting in Hall 14 – Content Everywhere this year," said David Travis, chief product and technology officer at Red Bee Media
"Our customers need to deliver high-quality content to wow audiences on whatever device or channel they prefer, and we need to provide whatever services needed to accomplish this. With this high-caliber next-generation demonstration we aim to showcase the full power of our offering in bringing content from anywhere, to anywhere at the highest possible quality."
The demonstration will include camera feeds from different Red Bee facilities to showcase the whole end-to-end workflow, as well as the finished all-inclusive playout feed and ultra-low latency OTT stream on big and small screens respectively. Social media content from the game will be produced and showcased in real-time.
Stand 14.D26 – Content Everywhere.