IBC 2019: RTVE chooses Net Insight for new nationwide IP media network
The Spanish public broadcaster RTVE (Radio Televisión Española) has selected Net Insight's (stand 1.B40) Nimbra platform for a new nationwide IP media network.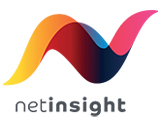 The Spanish Radio and Television's new network will be a meshed high-capacity network and connects all RTVE´s sites for contribution and distribution of both radio and television.
"The network is a very important part of our cost efficiency strategy. The Nimbra network combines flawless QoS and reliability with very low TCO and operational cost," says Adolfo Muñoz Berrón, Director of Broadcast and networks at RTVE. "We can now use modern IP-based workflows and dynamically use all assets more efficiently, regardless of where in the country these assets are located."
A key component of the new network is the Nimbra 1060, a terabit transport platform which uniquely brings IP-based media across long distances without the costly traffic engineering typically associated with high-quality media transport. Another contributor to agility and reduced TCO is the Media Acceleration Module, a virtualized Nimbra accelerator card supporting a wide range of encode, decode, monitoring and transport applications with one and the same piece of hardware.
"The addition of the new Nimbra 1060 and Media Acceleration Modules in RTVE's network increases both capacity and flexibility to accommodate increased bandwidth demands and new ways of working such as Remote Production," says Ulrik Rohne, VP Media Networks at Net Insight. "RTVE requires the combination of highest QoS and lowest TCO, which only Net Insight technology can provide."
The order was won together with Net Insight's local partner MoMe and delivery will take place during the third quarter 2019.