IBC 2019: Verizon Media simplifies streaming for partners with full Microsoft Azure integration
Verizon Media's (stand 1.BS2 & 1.C27) streaming platform is now available on Microsoft Azure, ready for customers to use in beta. The integration means simplified workflows, global support and scale, and access to a range of Azure capabilities, including Azure Media Services: Video Indexer and Azure Blob Storage, enabling broadcasters and content providers to deliver the future of media today.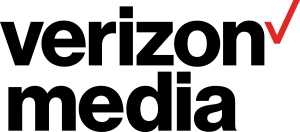 The premium suite of features available with Verizon Media Streaming on Azure, simplifies every phase and task of OTT streaming, from encoding and delivery to customization and insights. Verizon Media's enterprise-grade, integrated video solution includes DRM, ad insertion, 1-to-1 personalized sessions, dynamic content replacement, and video delivery.
With Azure available in more global regions than any other cloud provider, users of Verizon Media Streaming can now deliver content anywhere easily. Customers will also benefit from the planned integration with Azure Media Services: Video Indexer which unlocks insights to new and archived content so that content owners can quickly add content metadata to vast content libraries.
By doing this, they can then enable new customer experiences, like personalized video channels, resulting in longer viewing sessions and increased ad revenues. Customers will also benefit from Azure Blob Storage, a highly available and massively scalable cloud storage solution.
"Verizon Media Streaming on Microsoft Azure brings together all the components needed to run a digital video business on one integrated platform," said Ralf Jacob, President, Verizon Media Platform. "We're bringing to market a streamlined approach to delivering video content that simplifies processes and realizes efficiencies, enabling media companies to focus their energies on managing the business, not multiple vendors."
Tad Brockway, Corporate Vice President, Azure Storage, Media, & Edge, Microsoft said, "Live or VOD streaming needs to be delivered in TV-like quality, with no buffering or unexpected interruptions. Verizon Steaming on Microsoft Azure will deliver high quality video experiences to millions of concurrent viewers worldwide."
Verizon Media Streaming on Azure is now in beta. Customers can sign up to take advantage of the latest features and platform improvements with immediate effect. It comes with no setup costs, platform fees or onboard fees. The service is designed so that typical users can start deployment with minimal assistance. There is no charge for content migration or solution engineer support in most cases and includes 24/7 email support from skilled engineers.