IBC 2019: What to expect at Europe's media, entertainment and tech show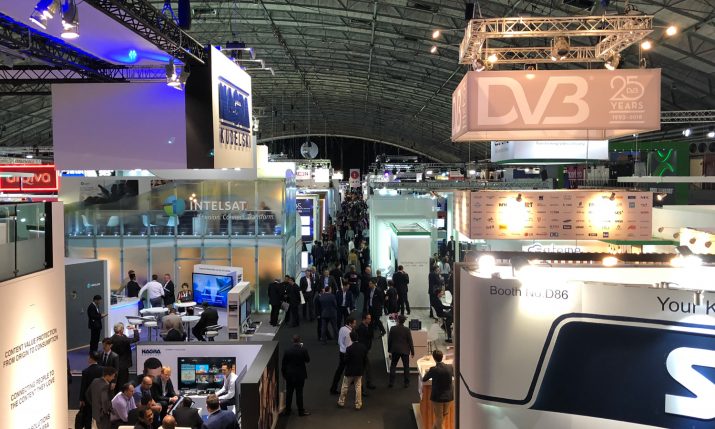 IBC opens its doors next week, showcasing an array of innovative technologies across the media, broadcast and digital entertainment content ecosystems. In the build-up to the show, experts from Futuresource Consulting preview some of the hot topics and trends that they expect to emerge from this major event in the entertainment and technology professional calendar.
With more than 1,700 exhibitors and 55,000 attendees from 150 countries, Futuresource insights are designed to help you navigate the IBC show by highlighting the crucial technologies and translating these into actionable insights.
The rise of eSports
New to IBC this year is the eSports showcase powered by ESL, EVS and Lagardere. According to the latest esports Report from Futuresource Consulting, eSports revenues are expected to surpass $1 billion in 2020. So, in addition to the dedicated eSports competition at the show, expect to see numerous eSports demonstrations using existing products for this emerging sector.
The move to live IP
With the SMPTE 2110 standard in place, the transition to IP is gathering momentum. The technology is maturing and Futuresource expects to see a range of new products utilising the standard, as well as the release of equipment designed to take advantage of the benefits of IP, such as remote production.
NDI 4 enabling lower end IP adoption
This year's newly announced NewTek's NDI 4 software is certainly expected to be part of many new products at this year's IBC show. This enabling software makes it possible for 'video-compatible' products to communicate, deliver and receive broadcast quality video, in a high quality, low latency manner across standards-based IP networking infrastructure. It is also suitable for recording an unlimited number of video channels with full synchronisation switching, in a live production environment. NDI is gaining traction across market verticals, as well as being key for adoption of IP at the lower end of the market.
5G maturing — mainly trials and proof of concept
Futuresource expects 5G vendors to continue to highlight its significant potential in broadcast, both in terms of the distribution of content and as an option for simplifying and reducing the costs associated with outside broadcast. However, the technology is still maturing, 5G networks are in their infancy, and Futuresource is keen to see the latest trials and proof of concepts at the show.
New wireless standard – Wi-Fi 6
The thirst for increased bandwidth and high reliability for 4K (and even 8K) video streaming means that networking standards must evolve to keep pace with broadcast innovation. Expect home gateways and set-top boxes (STBs) to harness mesh networking technology using the new IEEE 802.11ax standard, now being marketed as Wi-Fi 6. Higher throughout and increased efficiency, coupled with lower power consumption, makes Wi-Fi 6 a solid choice for the new generation of STBs, gateways and smart home devices.
4K equipment is ubiquitous – It's now about 8K
4K is now a mature technology, and at other major shows the 8K broadcast ecosystem is beginning to take shape. Whilst 8K is far from mass market, manufacturers are launching products to enable trials to take place around high profile events such, as the forthcoming Summer and Winter Olympic Games. The 8K broadcast camera is an emerging trend that is expected at the show, with brands following in the footsteps of Ikegami, Panasonic and Sony, who released cameras at NAB 2019.
Virtual assistants beginning to penetrate
Artificial Intelligence (AI) is beginning to migrate from cloud to device. Silicon chips that can accomplish voice recognition at the edge are now becoming available, and the familiar 'voice' assistant has been succeeded by the 'virtual' assistant, with advanced conversational ability, improved natural language skills and some now adding visual recognition technology through smart cameras. Voice control effectively shortcuts complex user interfaces and presents a more intuitive method for consumers to interact, so we expect the new generation of media streamers and set-top boxes to harness the benefits.