Leader adds SR Live Metadata decode and display support to ZEN series devices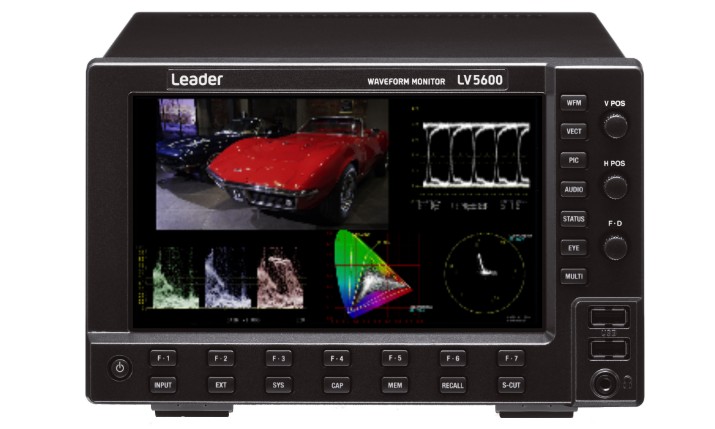 Leader Electronics has added a function to its ZEN series waveform monitors and rasterisers that allows the devices to decode and display the "SR Live Metadata" packet advocated by Sony.
The new functionality covers the LV5600 (pictured), LV7600, LV5350, LV5300 and LV7300.
"SR Live for HDR" is used when broadcast content is moved from HD SDR to 4K HDR or HD HDR. It allows 4K HDR and HD SDR simultaneous video production following to the HD SDR live production environment.
When working this way, the "SR Live Metadata" is embedded into the SDI signal based on SMPTE ST 291-1 "Ancillary Data Packet and Space Formatting", and the following information can be decoded and displayed: Table Version, OETF, Transfer Matrix, Color Gamut, Conversion Mode, HDR Look, HDR Black Compression, SDR Gain, Master Black, HDR Black Offset, Gamma Table, Gamma Step, Gamma Level, Knee, Knee Point, Knee Slope, Knee Saturation, Knee Saturation Level, Soft Knee, Knee Radius, SDR White Clip, SDR White Clip Level, HDR Knee, HDR Knee Point, HDR Knee Slope.
The new capability is available as a standard function on all ZEN series waveform monitors and rasterisers.
For previously purchased products, users can install this function by updating to the latest firmware free of charge.