NEP Connects adds Hitomi MatchBox to its MediaCity Networks Operation Centre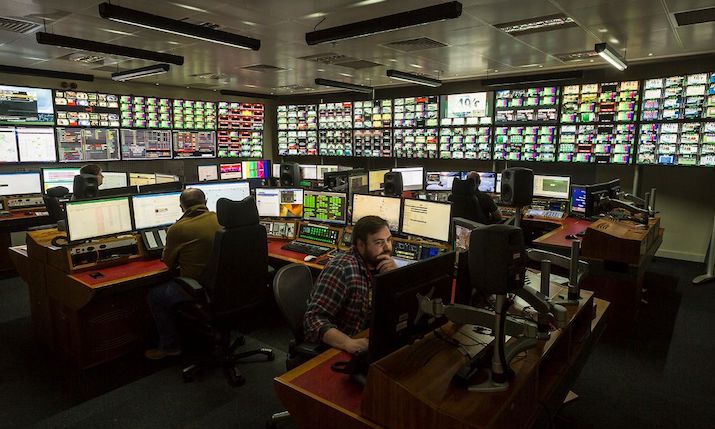 NEP Connect has purchased a 4K MatchBox system – Generator and Analyser complete with a Glass licence – from Hitomi Broadcast for use in its MediaCity Network Operations Centre in Salford, UK.
NEP Connect (formerly known as SIS LIVE) provides global critical connectivity services, delivering thousands of hours of news, sports and entertainment content to millions of viewers worldwide via comprehensive satellite coverage and Anylive fibre infrastructure.
Head of network operations for NEP Connect Phil Goulden explained: "MatchBox has been adopted by many of our partners and customers, which clearly demonstrates the strength of the product. In order to align with their test equipment and ensure that we continue to add value during technical line-ups, this purchase was essential to expand our suite of test and analysis equipment."
MatchBox is designed to streamline live broadcast synchronisation and is relied on by broadcasters worldwide to ensure the timing of live sports, news and events. Features include identing, rapid measurement of lip sync, audio coherence, audio levels, phase inversions and video timing. The MatchBox Analyser tool sits in the OB truck or MCR and looks and listens for the specific Hitomi video and audio signatures produced by the hardware MatchBox Generator (which produces 4K test patterns) and/or the Glass app.
The app allows precision measurement of lip-sync and video-to-video timing alignment at the point of capture. The user holds an iPhone or iPad running the free iOS app in front of up to four cameras and feeds the signal back into the Analyser.
Hitomi broadcast director Russell Johnson said: "Eyes and ears can be highly subjective so Hitomi's answer is to take the guesswork out of the equation, replacing human estimates with a fast and accurate electronic testing system. MatchBox enables a reliable and consistent measurement of any signal delays and provides reassurance when everything is perfectly aligned."
Goulden concluded: "NEP Connects continue to invest in the latest technology, not only for event contribution and distribution encoding, but also test and analysis. The Hitomi MatchBox fits into this strategy and enables us to deliver the highest possible levels of service to our biggest broadcast customers."