Olympic Channel and FIVB announce cooperation agreement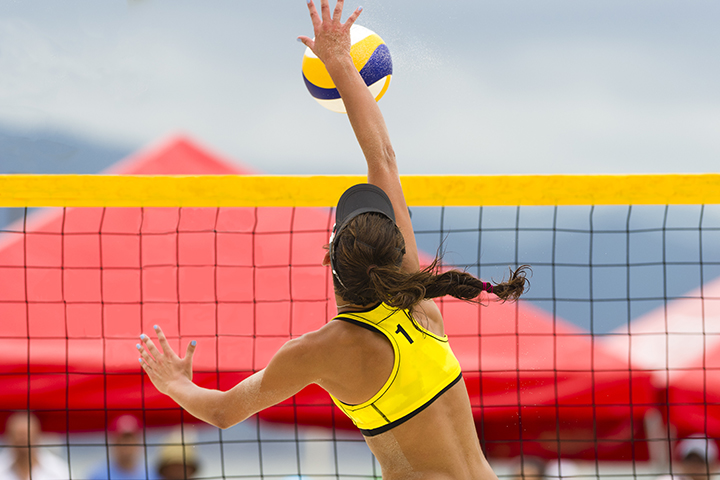 The Olympic Channel and FIVB (Federation International de Volleyball) have reached an agreement to collaborate on content for the Olympic Channel global digital platform.
The Olympic Channel is an over-the-top (OTT) global media destination where fans can experience the power of sport and the excitement of the Olympic Games all year round. Offering original programming, news, live sports events and highlights, the Olympic Channel provides additional exposure for sports and athletes 24 hours a day, 365 days a year in 11 languages, and is available worldwide at olympicchannel.com and its mobile apps.
With more than 2880 bios of both volleyball and beach volleyball athletes and more than 230 pieces of video content, fans can get comprehensive coverage of the sport on the Olympic Channel.
Volleyball and beach volleyball have had a presence on the Olympic Channel since its launch in August 2016 with dedicated sports pages where fans can relive the Olympic Games Rio 2016 for both disciplines and the recent beach volleyball events at the Youth Olympic Games Buenos Aires 2018.
The Olympic Channel also features volleyball content through news stories and original programming such as the story of Brazilian beach volleyball hero Jackie Silva in Legends Live On; five-time Olympian Danielle Scott-Arruda from the United States as she coaches a struggling volleyball team in the reality-based The Z Team; and volleyball "patriot" Matt Garthoff in Groupies about the world's most passionate sports fans.
"We look forward to working with FIVB to help expand the reach of their sport and athletes to a broader audience," said Mark Parkman, general manager of the Olympic Channel. "As we look ahead to Tokyo 2020, both dedicated followers and new viewers are sure to be inspired by the stories of these athletes who bring such excitement and passion to the Summer Games programme."
"We are excited to work with the Olympic Channel to keep promoting the sport of volleyball and beach volleyball ahead of the Tokyo 2020 Olympic Games," said FIVB Secretary General Fernando Lima. "We would like to ensure more content is available for our passionate fanbase around the world through various platforms. From the success of our own Volleyball TV, we have seen the huge appetite for high quality video content. Our collaboration with the Olympic Channel will ensure further coverage of our events and athletes and provide existing and new fans with greater access to our sport."
FIVB becomes the 76th federation partner who has signed similar agreements with the Olympic Channel including International Olympic Sports Federations (IFs), recognised federations and organisations, multi-sport organisers and non-recognised federations.