Racing Post raises the bar with live graphics from RCS and Singular.live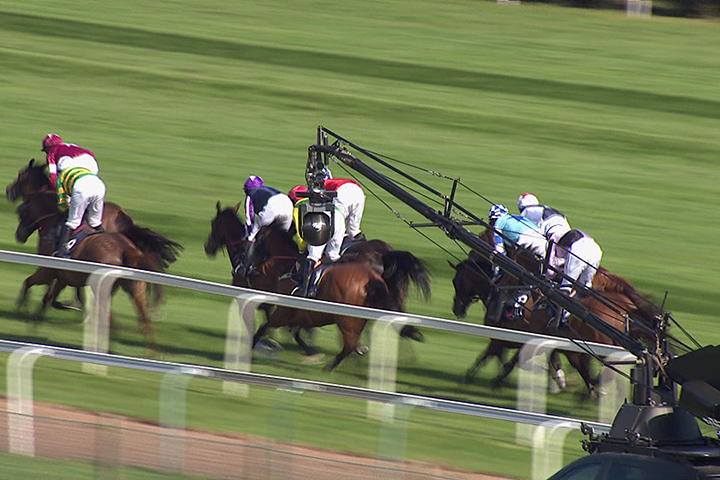 Singular.live, provider of cloud-based technology for live graphic overlays, and Reality Check Systems (RCS), a graphics, control solutions and data integrations company, have announced that they are powering the live coverage of the Grand National Festival on the Racing Post YouTube channel.
Over the three days of top-class jumps racing culminate in the world's greatest steeplechase, and for the Grand National itself on Saturday 9 April, Spotlight Sports Group (SSG) will have events at Aintree covered from all angles with three shows each day.
In The Know, Coral's evening show, will preview the next day's races, and the breakfast show Good Morning Aintree will bring viewers the latest news and tips each morning. When the action starts, racing fans can join the Racing Post team for a watch-along show, Racing Post Live, in partnership with Betfair. SSG partnered with Paddy Power to launch its Good Morning strand for the Cheltenham Festival last month and is hoping to build on that success at Aintree this week.
All three shows feature graphics built in Singular.live, the cloud-based platform for live graphics. RCS provides a Singular.live composition and its RCS Cobb control application which allows users to call up templates and populate them with live data from the Racing Post API and partners' data feeds funnelled through Foundation, RCS's cloud-based data service.
Singular.live's cloud-native pedigree makes it perfect for live streaming, but its flexibility means graphics can be delivered in multiple formats to suit any type of production. SSG uses a hardware solution to generate SDI outputs necessary for the broadcast workflow at its studio in London.
For SSG, the flexibility and simplicity of the RCS solution are key. "We love using Cobb because it is so easy," remarked Nick Rostron-Pike, head of video and social, SSG. "We use multi-skilled operators for whom delivering graphics is just one part of the job, so the intuitive interface, responsiveness of graphics and speed of data updates are integral to the success of our shows. To be able to change from one project to the next at the click of a button is crucial, particularly now we are delivering three shows each day."
David Peacock, senior project manager, RCS, said the collaboration with SSG is the shape of things to come in terms of creation of innovative programming on YouTube and other platforms.
"Understandably there is a drive to maximise the amount of content created in the glow of major sporting events, especially online", Peacock mused, "but it's crucial for producers and sponsors that increases in quantity don't impact quality. RCS and Singular.live give all three of SSG's live daily shows broadcast-quality graphics and real-time data at a competitive price point and without the need to hire dedicated graphics operators."
Kieran Thirlwell, senior video producer, SSG, agreed: "The flexibility of Singular.live and RCS's cloud-native solutions are truly game-changers for us. We will be able to deliver high quality graphics in our Grand National Festival coverage while saving time and money, and will certainly be exploring using their solutions again on even more shows in the future".