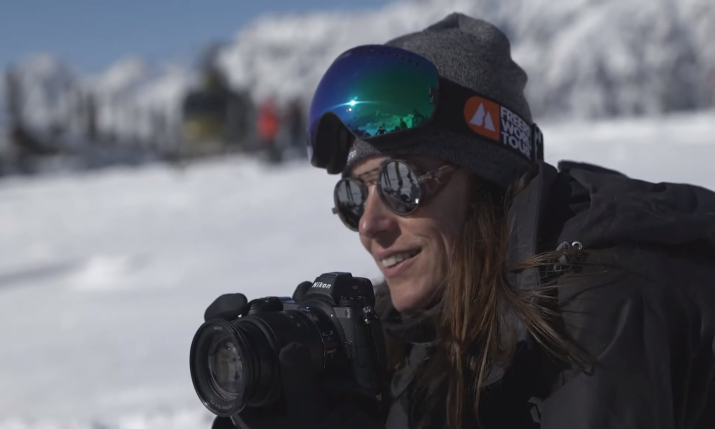 There aren't many professions in the world where you have to be an athlete to even begin your daily tasks, but Aurelie Gonin, director at her own company, Alpine Medias House, is one of those people.
Gonin is a winter sports specialist. She directs, produces, films and edits, with a significant majority of her work taking place on the snowy slopes of mountain ranges across the world.
Just to get to work, she often has to be dropped out of a helicopter onto the side of a mountain, ski on some of the toughest runs in the world get into position, and set up in freezing conditions before the sun has made an appearance so she is ready for the appearance of the (non-crew) athletes.
Most importantly, she needs to understand the intricacies of not only her dangerous environment, but the challenges of filming in a bright, white, reflective, steep world, to capture all the thrills and spills of winter sports.
"I never experienced such an intense and positive mental tension as when I directed a live event. You are carried by the collective energy of all those people collaborating together to put on a great show"
On the specialist aspect of her job, Gonin notes: "Through the years I have acquired an expertise in making any kind of videos in a mountain environment, by collaborating with various people and learning from their experience and from the different situations. I'm often asked to do things that I haven't done before, and I'm always keen for a new challenge which will push me and maybe open new opportunities.
To read the article in full go to: https://www.svgeurope.org/blog/headlines/international-womens-day-2021-focus/