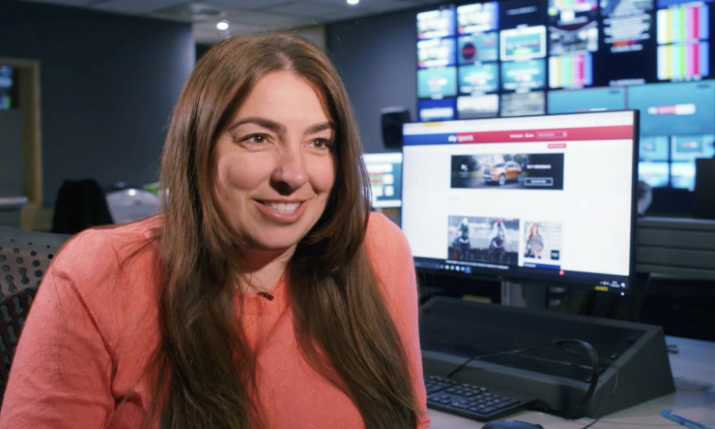 In the sunshine state of Florida, "football is a way of life" says Jena Mihalovic, Sky Sports' operational delivery lead. Mihalovic started out as a camera operator in the States, and she says of working in American football-obsessed Florida that, "we covered high school football like it was Premier League".
"On a typical Friday night, I was one of 13 camera operators that would go out and cover multiple games, picking up highlights or even going up in the helicopter to shoot as many games as we could for the live evening highlight show.
"I've been punched in the face by the father of a convicted murderer, pushed down a flight of stairs by a slumlord, spat on while shooting on the sidelines; I think some of it comes with the job, but I am not naïve and understand they took me for an easier target over my male colleagues in the same moment"
"From there I moved back to NYC working as a freelance [camera operator] for multiple channels, and I covered mostly sports during that time. NYC had a plethora of major sports teams to cover, so I was lucky to be involved in so many huge sporting events: Stanley Cup finals, World Series, Super Bowls, US Opens and NBA finals.
"After a few years, I took a new opportunity to become a field producer for a new 24/7 sports station which led me into remote operations, leaving camera work," she continues. "Eventually, I wound up as an operations production manager for the NFL Network before coming to Sky."
To read the full article visit: https://www.svgeurope.org/blog/headlines/from-the-us-to-the-uk-sky-sports-jena-mihalovic-talks-locker-rooms-challenges-and-change/