2011 Year in Review – October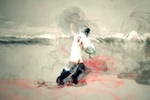 The Rugby World Cup tournament ground on to its inevitable conclusion – certainly one the scriptwriters had all prepared for it – while Rome's Eta Beta proudly showed off its latest OB truck, Sky Italia prepared its first 3D football tests, and SVGE went inside ESPN's new London HQ.
Eta Beta's new flexible friend
Rome-based Eta Beta is the happy owner of a new OB truck, the Esterna 11 'Flexivan',  which is a very different OB truck from the norm, not only in its dimensions, but for its out and out flexibility as the name suggests.
Euro Media France likes the oval ball
With a resurgent French team heading into the Rugby World Cup semi finals at the expense of a truly woeful and misfiring England squad, it's appropriate to note that once again the French audiovisual services provider will be omnipresent for this season's rugby matches.
Sky Italia 3D prepares for first live 3D tests
Just over a month after launching, Sky Italia 3D is gearing up for its first live 3D tests at the SSC Napoli vs FC Bayern München Champion's League match on Tuesday 18th. Napoli pitched Bayern out of the last 16 last year, so the German club is out for a certain amount of revenge. When they get to the Stadio San Paolo though they'll find a 3D set-up that's both oddly familiar across Europe, but with its own local flavour.
You wait ages for a new building, then three come along at once. BBC Sport, Sky Sports and now ESPN have all moved into new buildings in the UK over the summer months. ESPN's new offices might be the smallest but, as ever, the fledgling channel – on this side of the pond at least – has plans and is consistently punching above its weight.
Rugby World Cup moves into high gear
After a month of competition, the group stages are finally over and the Rugby World Cup moves into the crucial knock-out phases. ITV is among many of the broadcasters now sending its studio teams over to the other side of the world to anchor the coverage.
Inside Jump's RWC title sequence
Until we got to the blistering, epic final, for viewers in the UK one of the more entertaining elements of early weekend starts to watch the Rugby World Cup Final coverage tended to be the stunning title sequence for ITV's coverage put together by Jump Design and Direction. This is how it was done.