Howzat? AE Graphics discusses its graphics work for the 2019 ICC Cricket World Cup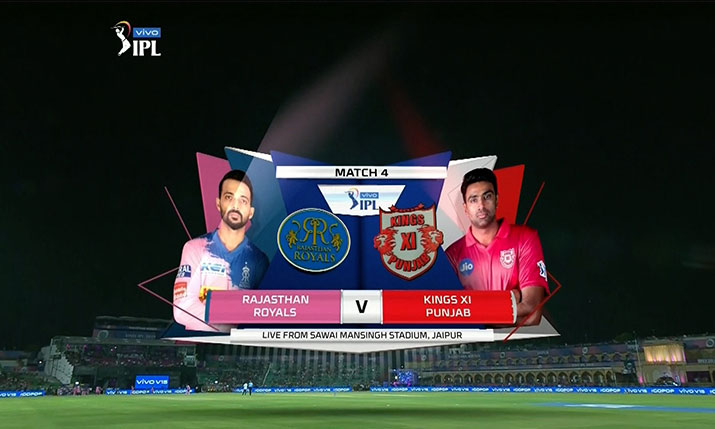 AE Graphics (AEG) has worked in cricket since 1996, where alongside the International Cricket Council (ICC) it provided graphics for the World Cup hosted in Pakistan, India and Sri Lanka. This year it is tasked with delivering the ICC Cricket World Cup England and Wales 2019, commencing on 30 May.
The Cricket World Cup, along with the 2019 Rugby World Cup in Japan later this year and numerous other events, are helping to make this one of AEG's biggest years so far.
Since 1996 AEG has worked on all men's Cricket World Cups with the ICC, bar the 2007 event hosted in the West Indies as the host broadcaster there had a preferred supplier. Currently working in the 2016 to 2019 tender cycle with the ICC, AEG is tasked with providing core world feed graphics, involving three graphics engines.
Commented Terry Charlton, AEG project manager for ICC cricket: "Cricket tries to fill in the gaps [between play] with graphics [and commentary based on graphics and data], as it's not fast-paced like football. It's about telling the story, keeping viewers engaged, and using some heavy analytics to aid that."
Within the core graphics for this years' Cricket World Cup, AEG is providing the world feed graphics, plus branding-free graphics for India when its team plays, as well as delving into the use of augmented reality (AR) and player tracking.
Charlton said AEG is at the cutting edge of how the latest technologies are impacting the graphics world. AR is one of those technologies. Data from Spidercams placed around each venue will be rendered using Vizrt, with AEG's solution allowing the company to quickly calibrate systems and present graphics live in virtual space.
He said: "We are providing AR using Spidercam data which we calibrate using a Vizrt graphics engine. We have put in some research and development investment for this event. The AR is for live, in-game coverage, whereas before AR was used prior to a game as a presentation tool. We carried out tests for this with Spidercam in Antigua recently to see where on the field its most effective to place AR content."
"You need a full view of the pitch for image-based tracking and it needs to be at a certain height and distance. Some venues will be problematic on that, but we're waiting for the full survey to come back."
AEG is also providing player tracking for the ICC, in partnership with ChyronHego, which is supplying its Tracab Image Tracking System, designed to track objects in a sports arena. It uses Super-HD cameras and patented image processing technology to deliver live tracking of all moving objects with a maximum delay of just three frames. Two compact Tracab Super-HD Camera units use stereo technology to ensure that the entire playing surface is constantly filmed from several angles. ChyronHego's software analyses every image to extract X, Y and Z positions for each object, resulting in true 3D tracking in real time.
Stuart Coles, CCO at AEG said: "Tracab is traditionally used in football and other sports. It's been used in a previous ICC event, but they want to show it being used in cricket. The ICC and others tend to look at us a tech partner, able to make 'X' work in a practical environment, not just a graphics partner. The ICC asked us for ideas and innovations, and we went and spoke to ChyronHego about how we could use [player tracking] on this event."
Charlton stated: "We first utilised player tracking in 2017 at the Champion's Trophy over here [in the UK], and it will be refined for this World Cup. Cricket-wise, apart from the 2017 event, it hasn't made it onto TV.
"There are 11 stadiums to cover here [during the Cricket World Cup], and infrastructure can be an issue for the calibration of Tracab," Charlton went on. "We have confirmed three venues so far for the Cricket World Cup in terms of setting up player tracking. The biggest challenge is the infrastructure at stadiums; cameras need to be positioned in a certain way to enable player tracking technology [to work].
"You need a full view of the pitch for image-based tracking and it needs to be at a certain height and distance. Some venues will be problematic on that, but we're waiting for the full survey to come back [to work out how we will deal with it]," he noted.
AEG is providing data for Sky Sports' pitch-side presence, the Sky Cart, which will be used by the broadcaster's talent to help tell the story of each match through analysis. "The touchscreen app is driven by AE software and graphics content," said Charlton.
India's Star Sports will also be present at the games, and AEG is providing graphics and data for them also. Concluded Charlton: "We're providing presentation and live analysis, and they also take our data to put out match graphics from Mumbai in several languages."
Additionally, AEG is working with Sixty, using its Ease Live Interactivity over the top (OTT) platform, to build out that solution for rights holders' digital coverage of the Cricket World Cup.
This year AEG is also working a huge variety of other sporting events, including the India Premier League (IPL) with whom it has a longstanding relationship.