BBC budget cuts bite into sport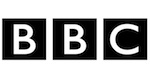 The headlines are being grabbed by the staff cuts and the increased relocations up to BBC North in Salford, involving 3000 people all told as the BBC looks to shave 20% off its budget over the next five years. But the BBC's Delivering Quality First document also has rather a lot to say about sport, much of which essentially enshrines in writing the mantra of 'do more with less'.
A 15% reduction in the sports rights budget is the main consequence of the implementation of the new plan, though the Corporation is quick to point out that this includes the £60m already saved by bailing out of exclusive coverage of Formula One. The BBC's spend on sports is larger than any other genre except news, and as such a 15% cut is predicted to lead to "changes to the BBC's sports portfolio, though not to listed events or to sports that genuinely bring the nation together, many of them the BBC's ' crown jewels'." There will also be some reductions in local sports coverage in Scotland, Wales and Northern Ireland and the sports-oriented radio station, 5Live, will have to reduce the cost of sports presentation, including using smaller teams at many events.
Additionally there will be a phased reduction of broadcast Red Button services down to one stream on every platform after the Olympics; and the currently peripatetic BBC HD channel will be replaced with a single version of BBC Two in high definition, which leads to the interesting question of exactly where the Corporation plans to put any future stereo 3D broadcasts.
The governing body in question, the BBC Trust, takes this view of the matter: "Sports coverage plays a major role on the BBC's main television channels, and is central to delivering some of the BBC's public purposes. However the acquisition of sports rights can be expensive, and BBC management has identified an ambition to save 15 per cent in this area. While it is not for the Trust to decide which individual sports rights are bought by the BBC, we have ensured BBC management's approach is guided by the strategic principles we have set in this area: that, subject to value for money and affordability, the BBC should continue to prioritise those sports and events which have greatest national resonance, and in particular the events listed by the Government, as well as providing an outlet for minority sports."
For the record, the current sporting events defined under the auspices of Part IV of the Broadcasting Act 1996 that must remain available on free to air television are listed below. The rest can be considered presumably as a bit more up for grabs than previously…
Group A (Full Live Coverage Protected)
The Olympic Games
The FIFA World Cup Finals Tournament
The European Football Championship Finals Tournament
The FA Cup Final
The Scottish FA Cup Final (in Scotland)
The Grand National
The Derby
The Wimbledon Tennis Finals
The Rugby League Challenge Cup Final
The Rugby World Cup Final
Group B (Secondary Coverage Protected (ie highlights)
Cricket Test Matches played in England
Non-Finals play in the Wimbledon Tournament
All Other Matches in the Rugby World Cup Finals Tournament
Six Nations Rugby Tournament Matches Involving Home Countries
The Commonwealth Games
The World Athletics Championship
The Cricket World Cup – the Final, Semi-finals and Matches Involving Home
Nations' Teams
The Ryder Cup
The Open Golf Championship