Wimbledon 2018: BBC to stream centre court matches in UHD and HDR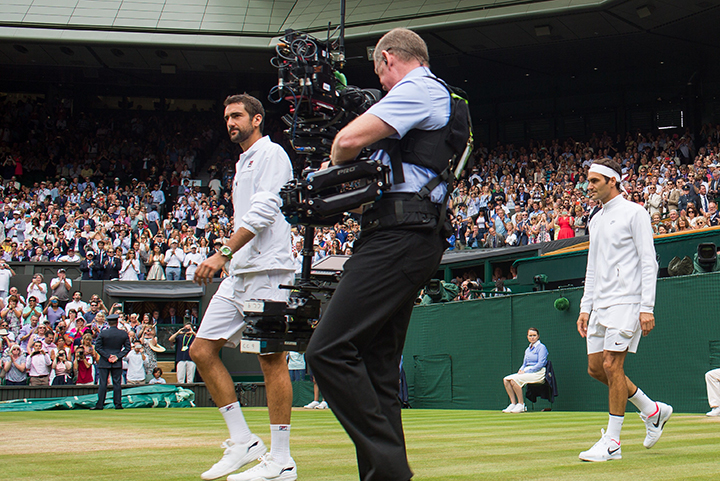 BBC Sport is to show live coverage of the centre court matches at Wimbledon in UHD and HDR as the corporation continues the iPlayer trial that it is currently undertaking for the World Cup.
The test will again be restricted, as it is for coverage of the football from Russia, with 'tens of thousands' of viewers able to watch the action on a 'first-come, first served' basis. The Ultra HD stream will be clearly labelled on the BBC iPlayer home screen as soon as coverage begins.
Audiences will need a connection of at least 40Mbit/s for the full 3840 pixel UHD or 20Mbit/s for 2560 pixel UHD. Footage will be played at 50 frames per second.
BBC chief technology and product officer Matthew Postgate said: "Thousands of people are already enjoying live World Cup action in UHD on BBC iPlayer this summer, and now tennis fans will have the chance to watch this prestigious tournament like never before."
In a statement, the BBC added that the trial is "part of the work preparing for a future where major live events can be streamed freely over the internet in such high quality on BBC iPlayer."
At the same time, it has been announced that Sky viewers with a Sky Q box will be able to watch the latter stages of Wimbledon in UHD. "Offering the BBC's coverage of the Wimbledon semi-finals and final in UHD is another major addition to our UHD sports offering this summer," said Jon Simkin, Sky's director of channels and operations.
Wimbledon coverage starts on BBC TV at 11 am on Monday 2 July.