BT Sport unveils OTT app and teases HDR launch
Live HDR sports content to be made available later this year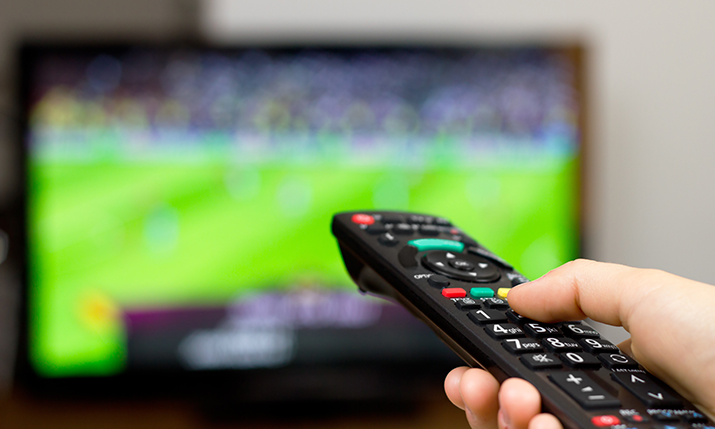 BT Sport will add High Dynamic Range (HDR) pictures to its sports output later this year and is developing plans for object-based personalisation services.
Although details are thin on the ground at this stage, in an announcement about a new connected TV app, the sports broadcaster confirmed that "its customers will be among the first in the world to experience live sports in stunning HDR picture quality" adding that this would happen "this year".
A spokesperson confirmed to SVG Europe that BT Sport is committing to a launch in 2019 but declined to elaborate on exactly when or how HDR would be added and on what content.
The broadcaster has been involved in a number of HDR tests in recent times including a live broadcast trial of HD HDR on mobile devices during Tottenham Hotspur versus Juventus at Wembley in the Champions League last season. It also completed a live HDR outside broadcast of the 2017 Champions League Final with pictures made available at a Dolby Cinema in London.
BT Sport chief engineer Andy Beale, speaking at SVG Europe's FutureSport conference in Manchester in December 2018, highlighted the current difficulties with doing live HDR, pinpointing Wide Colour Gamut, replays and consistency in HDR shading.
At the same, BT Sport has revealed that it is developing plans for object-based broadcasting, a move that will enable it to offer viewers the chance to personalise and control some aspects of programme output such as the audio or graphics.
"We're working to offer our customers unrivalled choice, with the best content, the smartest devices, and the latest technology."
It gave the example applications of controlling stadium and crowd noise levels versus commentary, and, for blind or partially sighted viewers, allowing access to Audio Description of live sport.
The revelations were made in an announcement about the upcoming launch of a consumer OTT app that will allow BT Sport subscribers to watch its channels and content on internet-connected TV and video game platforms.
The app is compatible with Apple TV, Samsung Smart TVs and Xbox and will go live ahead of the UEFA Champions League knock-out stages which start on 12 February.
It will initially allow access to BT Sport 1, BT Sport 2, BT Sport 3, ESPN, Boxnation and the BT Sport Extra channels in HD.
On-demand content, highlights, TV listings, and the BT Sport 4K UHD channel will be added later in the year.
BT Sport is also trialling a private video chat service that allows viewers to have real-time video chats with up to three friends while watching BT Sport in the same app.
Marc Allera, chief executive of BT's Consumer division, said: "We're working to offer our customers unrivalled choice, with the best content, the smartest devices, and the latest technology, through partnerships with the world's most innovative companies."