Carry the Ball: Albert virtual event to discuss how sports broadcasting can help to slow the climate crisis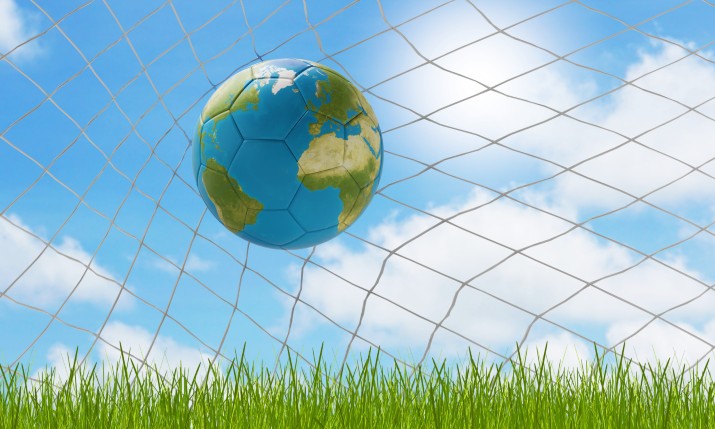 Bafta's Albert is running a Zoom event this week in which the industry will discuss the role that sports broadcasting can take in the fight against climate change.
Concentrating on commentators and on-screen talent, the 16 September get-together will see key presenters and experts cover the challenge at hand, what's being done already and where the opportunities are for more.
It will attempt to answer questions such as: how do you reach out to people 'just trying to enjoy the game' without alienating them? How do you empower presenters to feel confident to bring climate into their scripts?; and how do you make it authentic and leave your audience feeling empowered and not alienated?
The event takes place from 10 am UK time. For more information and to sign-up to attend visit: https://www.eventbrite.co.uk/e/carry-the-ball-can-sports-broadcasting-help-slow-the-climate-crisis-tickets-169811417521
Albert is the screen industry authority on environmental sustainability. Founded in 2011, the project supports the industry in eliminating its environmental impact as well as developing on-screen content that is compatible with a sustainable climate. In 2020 it launched a Sports Consortium, a group set up to specifically explore and act upon the impact sports broadcasting has on the environment.
The group brings together key broadcasters and self-producing sports federations including: BT Sport, Sky Sports, BBC, ITV, Sunset & Vine, IMG, Premier League Productions, The All England Lawn Tennis Club (AELTC), Formula 1, Aurora Media, Channel 4. The consortium aims to align with the broader goals of the UN Sports for Climate Action Framework.
SVG Europe supports, and is part, of the Albert Sports Consortium.