Cisco joins SVG Europe as a Gold sponsor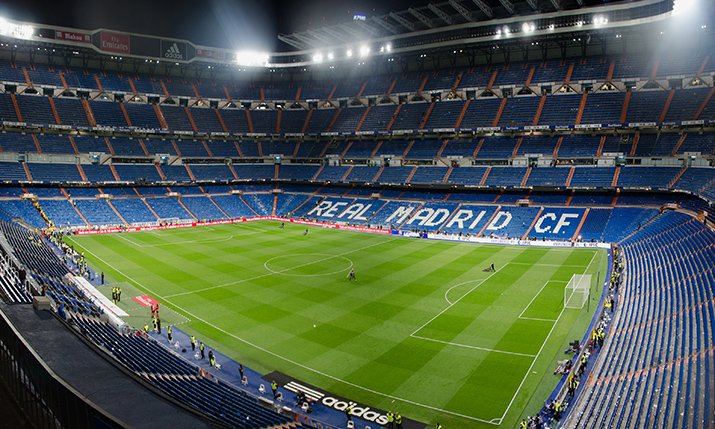 Cisco has joined SVG Europe as a Gold sponsor. The company's sports and entertainment solutions have helped hundreds of venues, teams and leagues around the world better engage fans and solve real business challenges, with everything from the Super Bowl and the Olympic Games, to the US Open and League of Legends World Championships relying on Cisco solutions.
Last month, Cisco and Real Madrid announced a multi-year global partnership during which they will deploy the largest WiFi 6 stadium network in Europe to date, making Santiago Bernabéu Stadium one of the most technologically advanced sporting venues in the world.
According to Cisco, stadiums utilising its WiFi 6 technology have seen record-breaking levels of data traffic and fan consumption, consistently reaching levels of engagement only previously seen at the largest sporting events in the world.
"Cisco has made a commitment to support the sports, media and entertainment ecosystem by providing best-in-class technology infrastructure and solutions as stadiums, broadcasters and sports leagues alike embrace new methods for producing and streaming content, improving in-stadium and at-home experiences. We are thrilled to accelerate this digital transformation and have made it a top priority to create a more inclusive future through sustainability," said David Sarlabous, head of media sales – EMEAR, Cisco.
"As more and more broadcasters make the transition from SDI to full IP for content production, contribution and distribution, Cisco is uniquely positioned to enable their digital journey with our IP fabric for media blueprint. We are thrilled to join the SVG Europe community as a sponsor, where we will support SVG activities and continue to evangelise the capabilities enabled by leveraging the power of virtualisation and cloud," said Marco Gasperoni, media CTO and systems engineering leader – UKI and Europe, Cisco.