Discovery awarded exclusive multi-platform rights in Europe as Premium Broadcaster for Roland-Garros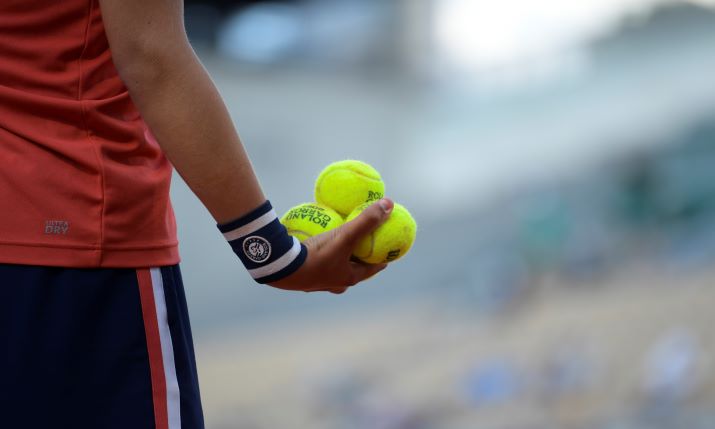 Discovery is set to become the first Premium Broadcaster of the Roland Garros tournament, in a new agreement announced today that runs till 2026.
Following the invitation to tender issued on 13 April 2021, the Fédération Française de Tennis (FFT) and Discovery have outlined the official agreement for exclusive broadcasting rights to the next five editions of the Roland Garros tournament (2022-2026) in more than 50 European countries.
With this agreement, the tournament is partnering with Discovery, including its multi-sports brand Eurosport and global streaming service discovery+. All will provide substantial live coverage of Roland Garros, including every match, night sessions, quarter-finals, semi-finals and finals in all European countries, as well as comprehensive coverage on Discovery's free-to-air channels.
Fans will be able to follow all the Paris Grand Slam matches on the various Discovery platforms, most of which are offered in the countries' local languages, and enjoy Eurosport's tennis expertise.
"Our Grand Slam teaming up with Discovery, a company with such extensive reach, illustrates how Roland Garros has stepped up its ambitions on the international stage. With this partnership, our shared aim is to offer a unique experience to all of Roland Garros' European fans," said Gilles Moretton, president of the FFT.
Andrew Georgiou, president, Eurosport and Global Sports Rights & Sports Marketing Services, said: "Our relationship with Roland Garros spans many years and during that time we have consistently delivered ever increasing viewership and engagement as the trusted partner of the FFT.
"Our coverage is recognised for reaching the widest audience by harnessing the greatest expertise and the most innovative technology, and by committing to a renewed long-term partnership with the FFT, we will continue to bring world-class tennis from Roland Garros to millions of fans each year across Europe."
The renewal of the multi-platform rights will extend the FFT's partnership with Discovery's premium sports brand Eurosport to over 35 years having delivered every Roland-Garros tournament since 1989.
The following countries are covered in this call for tender: Albania, Andorra (excluding in the French language), Armenia, Austria, Azerbaijan, Belarus, Belgium, Bosnia and Herzegovina, Bulgaria, Croatia, Cyprus, Czech Republic, Denmark, Estonia, Finland, Georgia, Germany, Greece, Hungary, Ireland, Iceland, Israel, Italy, Kazakhstan, Kyrgyzstan, Kosovo, Latvia, Liechtenstein, Lithuania, Luxembourg, Macedonia, Malta, Moldova, Monaco (excluding in the French language), Montenegro, Norway, the Netherlands, Poland, Portugal, Romania, Russia, San Marino, Serbia, Slovakia, Slovenia, Spain, Sweden, Switzerland, Tajikistan, Turkey, Turkmenistan, Ukraine, United Kingdom, Uzbekistan and the Vatican.