Discovery delivers Olympic Winter Games to more people on more screens across Europe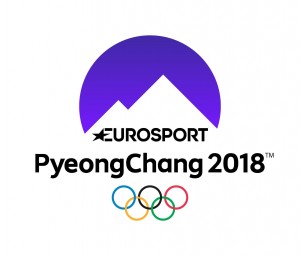 With the closing of the 2018 Olympic Winter Games, Discovery has delivered on its commitment to engage more people, on more screens than ever before across Europe.
Viewers embraced Discovery's innovative production of the Olympic Games in record numbers, including the most immersive coverage, every minute live on digital, and the best experts analysing the action in an Olympic-first – the 'Eurosport cube' augmented reality studio – earned Discovery and Eurosport record audiences across platforms.
Approximately 58%** of the population watched on free-to-air and pay-TV in Discovery's top ten markets across Europe, on its own channels, and those of its partner broadcasters, with a record breaking over 90% TV audience share achieved in Sweden and Norway. And a record breaking 76 million users enjoyed the Games online, on social and through the integrated Eurosport app, which includes free content and premium sport streaming service, the Eurosport Player.
Discovery's strong start with its inaugural Olympic Games boosts confidence and support for Tokyo 2020, its future Games, and year-round premium live sport coverage on its leading sport brand Eurosport.
David Zaslav, Discovery Communications CEO, said, "Discovery is proud of the consumer response to Eurosport's coverage of the Olympic Games, brought to life by innovative production, the latest technology and local stories for 48 countries in 22 languages. Much of what we set out to do in PyeongChang, never has been done before, highlighted by delivering every minute of the action in the first-ever digital Games across Europe."
Zaslav continued, "Our inaugural Olympic Games have surpassed expectations in terms of what we can achieve as a company, most notably with record audiences on free-to-air and pay-TV services, coupled with strong levels of traffic on our integrated Eurosport app, online and through our social channels. We believe these fans have started or deepened their relationship with Eurosport and we are excited to keep them with us for more of the biggest sports moments all year round."
Viewership and engagement reach all-time high
For the first time, Discovery has captured a comprehensive picture of the reach of the Olympic Winter Games across Europe, aggregating data across all platforms using a new measurement methodology endorsed by the International Olympic Committee. The three metrics, which together capture Total Video, the new 'TV', across free-to-air, pay TV, online and social for the company's own platforms and those of its partners. Whether on tablets, mobile or traditional television screens, consumers are seeking and finding the Olympic Games across more and new platforms.
+ 4.5 billion video views – each individual programme or video viewed
+ 1.7 billion hours of video – every moment of the Games viewed (102,818,493,241 Minutes)
+ 386 Million Users – cumulated number of people viewing
+ 8.1 Million Engagement – interactions across all of Discovery's digital and social media properties, incorporating the number of likes, shares and comments on all digital properties and social platforms.
Jean-Briac Perrette, Discovery Networks International CEO, said: "Discovery was able to attract more people on more screens than ever before with 150 of the world's greatest sport stars sharing expert analysis, the 'Eurosport Cube' studio providing visually engaging insights, and locally tailored content broadcasting live from PyeongChang and across Europe. We thank all our partners – from the biggest broadcasters in Europe to the big digital and publishing platforms – for joining us on this journey to engage and inspire more people with the incredible stories of human endeavor and achievement that personify the Olympic Games."
By the numbers: Discovery's inaugural Olympic Games
48
Markets across Europe
22
Languages covered across Europe
4000
Hours of Eurosport coverage
900
Hours of live action on Eurosport
100
Olympic Games events featured on Eurosport
150
Eurosport Olympic Games experts
17
Eurosport studios in PyeongChang and across Europe
70
Simultaneous HD Channel Feeds from PyeongChang to Europe
Up to 1000
Social-first short-form video content generated each day
20
Digital Influencers across venues in PyeongChang
5 million
LEDs in the Eurosport cube studio
New and younger audiences reached through digital and social channels
Discovery and its leading sports brand Eurosport delivered a personalised and more compelling viewing experience on digital through its integrated Eurosport App, Eurosport.com and Eurosport Player, the leading sport streaming service across Europe which delivered a personalised product for consumers.
Digital-first delivery saw record-breaking reach of 76 million to engage new and younger audiences across Discovery's integrated Eurosport App, Eurosport.com, Eurosport Player and owned and operated social media platforms. 15 million people used the integrated Eurosport App and Eurosport.com during the course of the Games. Eurosport Player achieved its best month ever in February, with daily video views up 166% compared to January 2018 and average daily unique viewers up by 147% compared to February 2017.
Discovery's comprehensive and immersive coverage engaged millions of new, younger and digital audiences. Captured across its studios, athlete mixed zones and a mobile digital studio, up to 1,000 social-first short-form videos published each day, brought the Games to life across Facebook, Instagram, Snapchat and Twitter.
Eurosport also partnered with 20 digital influencers with 21 million followers to create a mobile-first take on the Games for younger audiences. The influencers, drawn from seven European markets, travelled to South Korea to share the magic of the Games with millions of fans and followers.